International Real Estate Services
Real Estate Agents and Renovation Services
Are you looking to find the best property for you—and truly understand the market you are approaching from a 360º view? These professionals are selected from my on-the-ground experience to assist in making your property and renovation investments a success. Click on a service to view more information and get in touch. 
Real estate lawyer in Serbia
Meet Mr. Sekulovic and his team, who will help you with your real estate.
Real estate lawyer in Ukraine
Leonid will ensure your real estate transactions go smoothly.
International Real Estate Investment Articles
Check out our most recent market analysis and real estate guides below and stay tuned for more.
Negative yields are already here in Europe, and according to Alan Greenspan on their way to America as well. What to do with your money? Gold should be part of your portfolio, but cannot be the only one. A real estate investment in Bulgaria can be an option. If you...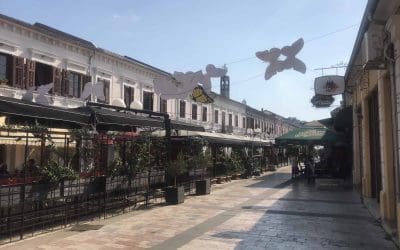 Is Shkoder, Albania a good destination for real estate investment? An easy day drive away from the beautiful Bay of Kotor in Montenegro and its exciting real estate investments, I figured I would head out to Shkoder, Albania. The city comes out regularly as one of the...
Are you not sure which real estate market to invest in?
.  .  . This is a topic that can be covered in our consulting sessions. Check out below to find out more.