Making a real estate investment in Tbilisi, Georgia, is increasingly making headlines in the "offshore" world. Georgia is being sold as a great place to do business as well as being affordable and populated by friendly people making delicious wine. Guess what, this is not a contrarian article as all these points are true. I'm a regular in Georgia.
However, the point that this article will try to make, is that a real estate investment in Tbilisi is not the quick road to riches often sold. It's likely a good investment, but expectations must be managed.
The reality is that when you land in a country where the border guards hand out free wine on arrival, it's easy to get carried away 🙂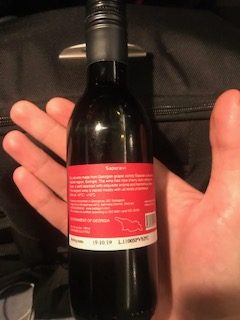 The Georgian reforms and the economy
It all starts with former prime minister and president Mikheil Saakashvili when he enacted fundamental reforms in the 2000s which completely transformed Georgia.
Thanks to these reforms, Georgia now ranks 7th in the 2019 Ease of Doing Business ranking by the World Bank. It's the sort of place where opening a business takes only one procedure, and where you can pick up your certificate of incorporation the next day at the drive-through, and immediately open a world class bank account.
Quickly skimming through economic data one finds:
Great growth over the past 10 years, over above 5%, though its volatility must be noted.
A consistent budget deficit, which has been maintained in the low single digits.
This budget deficit has not been too much of an issue as it was below the growth figures, and the debt to GDP ratio is manageable. Do note, again, the volatility.
A persistent current account deficit, even in the good times. It is driven by bad balance of trade.
The saving grace is strong capital flows into the country.
Being an open economy with no capital controls, these numbers are all respectable. However, the economy is very vulnerable to external shocks. This risk is well mirrored in the Georgian Lari.
This vulnerability to shocks is a major factor to take into account when investing in Georgia. The risk is real.
The shocks can be both internal and external
– A global recession which would mean a risk-off attitude, with funds flowing out of Georgia.
Long term though I'd still be optimistic IF Georgia kept it pro-business policies in place as the funds would come back in the aftermath of the crisis. They would leave Western countries (if they can) to places like Georgia which could be seen as safe haven.
– Further geopolitical tensions with Russia, following war in 2008 and regular sanctions from the big neighbour up north.
Tourism accounted for 7.5% of GDP in 2018, and has a lot more potential. The country has so much to offer. But skirmishes with Russia could not only reduce tourism inflows from Russia (the top tourist source), but also scare away other foreigners, thus hitting the tourism industry hard.
The Georgian economy has developed some resilience to negative happenings with Russia, but nevertheless, headline-making news could scare away capital.
To be clear, tensions with Russia could be enacted by Russia, by internal Georgian political squabbling, or by American influence. If any of these parties want to make it happen, they can.
– An increasingly volatile internal political situation. Georgia has seen massive protests over the last year, with people easily protesting en masse in the streets blaming foreign meddlers. Whether they are right or not is besides the point.
The point is that there is tension, unemployment is still high at over 12% and wages generally low. Further chaos or reform-reversing moves by politicians could dramatically alter the perception of Georgia by foreign capital.
The residential real estate investment market in Tbilisi, Georgia
Now that you understand the level of risk, you can have a better appreciation of the true value of the real estate on offer.
The first aspect that is always brought up is the cheap price per square meter (m2) in Tbilisi. Yes, finding real estate for less than USD 1000 per m2 in a capital city is a bargain.
These prices are incredibly low in absolute terms. The immediate thought is that there is no reason for Tbilisi to be cheaper than Baku and Yerevan, the comparable regional capitals.
Wrong. Baku in Azerbaiijan has oil, which distorts pricing, and Yerevan in Armenia has a massive diaspora that pours money into real estate in the country. Both are also more corrupt, which lends itself to money being recycled in real estate.
This distortion is clearly visible in the price to income ratio. It's not middle class locals that are pushing the prices that high in these two cities
Still, you'd think prices in Tbilisi would catch up quickly. In fact, prices have been going down for the last few years in USD terms.
Tbilisi saw a massive run in prices up to the Global Recession. Since then, USD prices have consolidated on a gentle downward trend. It's not necessarily a bad thing, as it removes the possibility of a bubble bursting. That said, there is anecdotal evidence that prices have been increasing in the core center, but the average is being pulled down by the outer districts.
Though m2 USD prices overall have gradually gone down, apartment sales ticked up for a few years before falling a bit in 2019. So again, no signs of a boom here.
And if you were hoping for a speculative boom to drive prices up, it won't come from the local market. Georgians already have a fair amount of loans from commercial banks. So if substantial speculation there is, it can logically only come from even more foreigners entering the market.
The overall picture is of relative stability; no imminent boom, nor any imminent crash.
The real estate investment rental market in Tbilisi, Georgia
After seeing such great price points, one immediately asks, "what are the yields"?
The graph below is overly optimistic, as it doesn't necessarily take into account that the average apartment must be either renovated, or completed in the case of a new building. In most cases, new apartments are sold as "empty shells".
Once you add renovation & completion costs, it would be fair to say that these long term yields would probably drop by 150bps/1.5% to 200bps/2%.
Though there is internal Georgian migration to Tbilisi, smaller household sizes, and construction numbers that appear to be lower for the next few years, a worry I have is the fact that the rental market is still quite small. The ownership rate in Georgia is a full 92% leaving a small portion of the population willing to rent.
So who will rent your apartment? Generally, only foreigners, or locals who can't afford to buy, which is the lower income bracket. It's quite a limited market overall. So if you want to buy a nice apartment in the center, you'll have to fight with everyone else to find a long term tenant, or do Airbnb.
And you're not the only investor out there. According to Galt & Taggart, the share of apartments sold to foreigners in Georgia jumped from 12.5% in 2016 to 23.3% in 2018.
Airbnb owners in Tbilisi are NOT doing well
A very worrying sign, is the vacancy rates of Airbnb. Bear with me here because the numbers are quite incredible.
Again, according to Galt & Taggart, there were 15k flats listed on Airbnb in Tbilisi in October 2019 versus 12k in Prague, 11k in Budapest and 10k in Athens. Yet Tbilisi sees nowhere near as much tourism as these three cities, and probably never will.
The booking rate of Airbnbs was only 44.5% in the first 9 months of 2019. These are terrible numbers. I can attest to it on a personal level, whenever I go to Tbilisi, I end up paying just $13-$14 a night for recently renovated studios in the city center.
Once you pay for your property manager and various fees, how do you get a good return? You don't. So guess what, many owners will start to realize this and shift to the long term market. Who will rent all of those units? It's not clear. In any case, none of these facts point towards increasing rents.
In fact, rents have been on a downwards trend in USD, which is likely to continue or just stay flat.
"What about all the gurus and agents promising me yields of 13-15% in Tbilisi?"
Don't believe them. If they were early on in the Airbnb game and have tons of great reviews, maybe they are making these numbers. But you won't.
Example of a real estate investment in an old building in Tbilisi, Georgia
This apartment would be an interesting renovation project. It is located within a block of Marjanishvili metro, which is close to the center on the other side of the river bank. It's not core center, nor the best neighbourhood, but it has potential to become better than to good transport links, proximity to the center, and historical architecture.
110m2 priced at USD 85,000. You'd probably want to add about USD 500 per m2 for a good renovation. You can take advantage of the great layout and two external doors (!!) to cut the apartment into two different units, to augment your yield.
One apartment could be a 1 bedroom apartment giving you $350 per month, and the other a 2 bedroom apartment getting you $600 per month.
| | |
| --- | --- |
| 1 bedroom flat @ $350 per month | $4200 |
| 2 bedroom flat @ $550 per month | $6600 |
| – 15% vacancy rate | $1620 |
| – Management fees & finders fees 15% | $1620 |
| – Maintenance & various 10% | $1080 |
| – 5% tax on gross rental income | $459 |
| Net net income | $6021 |
| Total yearly yield based on 85k purchase + 55k renovation | 4.6% |
It's important to account for rather high vacancy rates in Tbilisi for the previously mentioned reasons. You can also check online and will see thousands of nice, furnished, renovated apartments for rent. When you ask agents how long it takes to find a tenant you get answers like "If the season is good it can be quite quick". Read in between the lines and it's not that easy to find tenants. Also, as you're dealing with a lot of foreigners, expect high turnover.
This example is by no means a recommendation, nor is this particular neighbourhood. I saw quite a few apartments when I was there recently and this one stood out for it's price per m2, and good structural and architectural fundamentals. You can go into the core center and find apartments that need renovation at about $1000 per m2.
As for new buildings, there are many such projects, and the yields are similar to what was discussed earlier. That said, even though it is often easier to deal with than an old building, the construction standards are quite low, especially in the outskirts, so expect your investment to look rather shabby in 15 years.
As for luxury buildings with good construction standards downtown, they are far from cheap and your yields will be considerably lower.
Should you make a Real Estate Investment in Tbilisi, Georgia?
The market has a lot going for it. It has unbeatable m2 prices, gorgeous historical buildings, low taxes, and is situated in a beautiful city with great people, food and banks. Buying a minimum amount of real estate also entitles you to various residency options in Georgia. You can find out about them here.
But you need to manage your expectations. These 13%-15% yields promised by gurus, agents and developers will not materialize under normal conditions. The rental market is small, and yet has a lot of supply.
Once you understand this, you can go there to buy an apartment, and low-ball the rent to get guaranteed rental income. All things being equal, over the years, prices should trend upwards along with Georgia's growth.
If you do go ahead with a transaction and are looking for a good lawyer, my lawyer can help you for a reasonable fee.
Other articles on Georgia:
Available services in Georgia:
If you want to read more such articles on other real estate markets in the world, go to the bottom of my International Real Estate Services page.
Subscribe to the PRIVATE LIST below to not miss out on future investment posts, and follow me on Instagram, Twitter, Linkedin, Youtube, Facebook, Rumble, and Odysee.
My favourite brokerage to invest in international stocks is IB. To find out more about this low-fee option with access to plenty of markets, click here.
If you want to discuss your internationalization and diversification plans, book a consulting session* or send me an email.
*a consulting session is a discussion about your portfolio and objectives. It does not constitute legal, financial, tax or investment advice.