My Favourite Real Estate Agent in Muscat, Oman
How the real estate market is structured in Oman
First of all, read my article on investing in real estate in Muscat, Oman here. It'll give you a very good overview.
Foreigners can buy only in a few, designated developments.
The purchase process is more bureaucratic for foreigners, so it is important to choose a real estate agent that deals with non-Omanis.
It's a small market. People talk. So you need an expert by your side who knows all the details of the various developments. For example some buildings have issues with maintenance, regular piping issues, or even mould. As a foreigner who is not intimately close to the market, you won't know the individual buildings' reputation on the local market. Most agents will gladly flog you such apartments, but Nicole has a reputation to maintain and she doesn't want trouble when managing your apartment afterwards. She's my favourite real estate agent in Oman.
Meet Nicole, my real estate agent in Muscat, Oman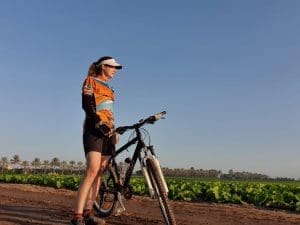 I've known Nicole for a while as I go to Oman on a very regular basis. She has been living in Muscat for the past 16 years with her family. Originally from Namibia, Nicole is an avid outdoors person, which made Oman a perfect destination. On weekends she goes hiking, cycling, and swimming in the beautiful Omani nature.
What is great about Nicole compared to other agents is that she knows the market in & out, can provide reliable rental estimates, and she is able to rent out apartments quicker and to better quality tenants thanks to her network.
What is the workflow with Nicole?
You get in touch with Nicole directly with the form below. Nicole will then get in touch with you and will help you find a property that meets your lifestyle, residency, or investment needs.
She also offers property management services.
Once you are the owner of an apartment in Oman, get in touch with Hussain. He's my trusted Omani fixer who helps people obtain their residency papers and with anything government related. (Hussain's WhatsApp +968 9424 8689).