Internationalization and Diversification Consulting
.  .  . Have you been looking for someone with whom to discuss your offshore strategy who is qualified to really respond from experience?
. . . Are you looking to stay ahead of the game in your investments with regards to real estate, citizenships, residencies, and approaching lesser-known asset classes and markets?
. . . Are you frustrated by the lack of reliable, transparent, accessible consultation in this industry—and ready to get your questions answered in a no-pressure, 1-on-1 strategic conversation?
✓ You believe in internationalization and diversification of your assets and life—because having everything in your own country or in a single asset class is not as safe as many are led to believe.
✓ You are looking for a Plan B—or you simply want to minimize your investments in Western countries due to their high taxes, ever changing regulations, and low yields (among other growing problems).
✓ You have saved up enough cash to make an investment, and would like to get started—but you are wondering how to go about it, which markets are potentially interesting, and what pitfalls to avoid along the way.
Get Your Burning Questions About Internationalizing Answered
• You want to invest in real estate in an emerging market—but which one, and why?
• You want to obtain a second residency in another country to maximize your freedom—how?
• You want to obtain a second citizenship—but what are the options, other than a Caribbean passport?
• You want better bank accounts that suit your international needs—how to find that?
• You are interested in investing in far-off frontier stock markets with a small portion of your assets to get true diversification—but how to start?
• You have a specific market in mind, where I've operated—but would like some information or feedback before making a decision?
• You understand that investing outside your own country typically comes with greater risk and communication challenges—so how to do it?
If you answered yes to some or all of the above, then you've found the right person to talk to. Let's talk! Submit your request

here

to get started.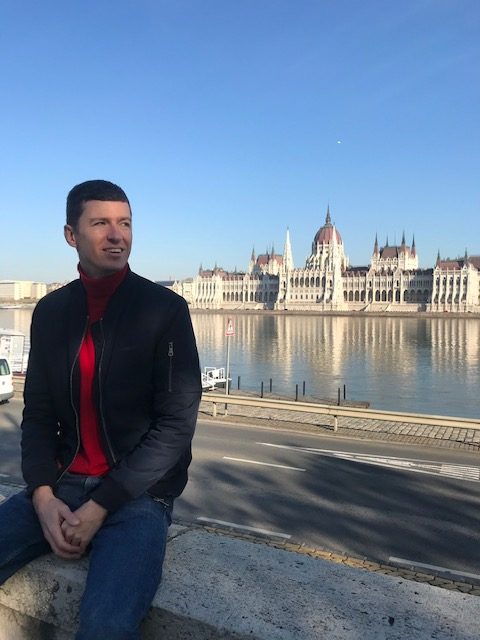 I'm Not An Online Guru…
I'm not some guy who suddenly appeared online with perfect marketing. In fact, far from it. In a previous life, I used to sit on the executive board of Nestlé Ghana, the food multinational, managing a $90 million business across the West Africa region.
My work interacting with different markets and cultures informed how I see the internationalization game today. It uncovered just how important it is to have on-the-ground experience to see what is really happening in emerging markets.
I left corporate to become a full-time investor. Today, this is my real passion. I spend my days traveling and discovering new investment, residency, and citizenship opportunities across the globe—and reporting my findings here at The Wandering Investor blog as well as on Instagram and YouTube.
Core Expertise I Can Help You With:
What's Included:
1 ✓ Pre-session Q&A call where we discuss your goals and I ask you a number of questions
2 ✓ 90 minute main consulting* session a few days later after I've had time to prepare—so that you get max value
3 ✓ Reach out after if you need referrals or contacts to execute  plans we discussed
Crypto payments accepted
Payment made after session (see satisfaction guarantee)
Here's What You Get & How It Works:
Wondering about the return on investment of a consulting session with The Wandering Investor? How can you make back that investment and then some? Here are 6 considerations:
1. Get Higher Yields
I can orient you towards markets that have higher yields than perhaps the markets you are looking at now or are told are "the best". Even just 1% (100bps) extra yield per year compounded over a few years will more than offset my consulting fee.
2. Save on Travel Costs
Sometimes, you have to go to a location yourself to research information on the ground. I might have a lot of the information you are looking for, thus saving you a research trip, with its costs (and opportunity costs) taking you away from other work.
3. Save on Personal Time
I've been there myself, and you can too without the wasted time. It is too easy to spend days Googling the "right" strategies or comparing alternatives. Based on learnings from experience, I can save you a lot of time and frustration.
4. Avoid Costly Mistakes
Sometimes you go into a new market unprepared and make a mistake related to something you hadn't thought of, or because you weren't properly prepared administratively. Each market has it quirks. Learn from my mistakes instead!
5. Discover Entirely New Asset Classes
There are certain asset classes that we can discuss which may not be part of your portfolio now but are potential winners for you. For some reason they were not on your radar and you now see the opportunities and can pursue them effectively.
6. Learn Lesser-Known Programs That Very Few Know About
Not all residency programmes are well marketed—there are small gems out there that you won't read about online. The same goes for little-known ways to obtain a second citizenship. There is more out there than the usual Caribbean programs!
You just need ONE of these points to materialize to have an immediate ROI on your consulting session. And most importantly: if I couldn't help you or if you don't believe I provided value, then you don't have to pay. Satisfaction guaranteed.
Payment is made after the session—that's how confident I am that you will get value.
Frequently Asked Questions
How long is a consulting session?
We start off with a short 15 minute pre-session where I ask you questions to understand your current situation and objectives. A few days later, after I've had time to prepare, we have the full deep-dive session. Duration of up to 90 minutes.
How do I book a consulting session?
Fill out the form below or request your session. You can include with your preferred day or time and also kindly include your time zone.
How does the consulting session take place?
Skype audio, WhatsApp audio, Telegram audio, Signal audio, Viber audio, FaceTime audio… your choice!
What is the structure of the consulting session?
You explain your situation and goals – and I listen. We then discuss and analyze various options.
Do I need to pay in advance?
No, you can pay me up to 5 business days after the initial consulting session. If you feel that I did not answer your questions then no need to pay.
Why should I use The Wandering Investor rather than some bigger consultancy?
I'm efficient, small-scale, with low overheads and some rather specific knowledge. You won't find a better deal. I am happy to honestly tell you when I think a strategy is good or not good, and be free to analyze with you without the need to sell you cookie-cutter service offerings.
Are the consulting sessions legally binding?
No, not at all. I give information based on my experience. None of it is legally binding. It is not legal, financial, investment or tax advice.
"Maurice is a honest consultant with great knowledge on world macroeconomics and has specific detailed knowledge and has invested himself in emerging countries, which is very valuable, clearly will help you not make more expensive mistakes that will cost you much more than his fee. Also you can count on someone who is not a fake guru that will tell you they have the answer for everything, when he does not master a subject he will tell you. I am very satisfied with his service."
"Working with Ladislas has been a great opportunity to find amazing investment ideas, strengthen my internationalization plan and learn very valuable tips and information about being a location-independent businessman and investor. I initially wanted to work with him because he has first hand experience and success with all of this stuff. I was far from disappointed. He went the extra mile to offer one of the highest quality service a consultant has ever delivered to me, I was very impressed by his work ethic.
You can expect expertise, clarity, humility, honesty and transparency from him. If he doesn't know something or gets a commission on a service he recommends to you, he will tell you right away. Being very satisfied with his work, I highly recommend his services. I can say with confidence that you won't be disappointed."
A Personal Note from The Wandering Investor
One thing I know about the offshore world is that the best way to get results is to take strategic action, one step at a time, and see your ROI and wins come in without overly complicating the story for yourself.
Too often I see brilliant (and very successful) people stop themselves in their own success because they are concerned with finding the "perfect" path forward, when in reality, there are a number of choices they could take to get them the lifestyle and returns they seek.
The essential part is reaching out to ask for help where you need it and taking action so you can move the needle where it will most benefit you and your interests. I look forward to speaking with you soon!
Disclaimer
*An internationalization and diversification consulting session is a general discussion based on the personal experience and personal biases of The Wandering Investor LLC's employees and directors. It does NOT constitute legal, financial, tax or investment advice. It also should NOT be understood to be legal, financial, tax or investment advice.
None of the employees and directors of The Wandering Investor LLC are accredited professionals in any jurisdiction. Use these consulting sessions to get a point of view and as inspiration. Always do your own due diligence and always speak to an accredited professional in your jurisdiction before making ANY investment decision and ANY decision that could impact your personal situation including but not limited to taxes.
Past success is not a guarantee of future results. The Wandering Investor LLC does not make any guarantee of income or specific financial gains. Information provided in session is for educational and entertainment purposes only.