Boquete keeps making it onto various lists such as "Top towns in Latin America", "Top places to retire in Latin America", etc. The result is that many people head down to buy real estate in Boquete. But before investing in the Boquete real estate market, people should be made aware of the pros and cons of it.
Table of Contents
The pros of investing in the Boquete real estate market
1. Great amenities and infrastructure in Boquete
Some people believe that living in a small town in Central America means living in poor conditions. Boquete is a clear counterexample and one of the reasons why people keep flocking there.
Boquete has dozens of dining options, including many high-end options. Why? Because the average foreigner who moves there is typically well-off and has spending power. This in turn attracts a lot of businesses targeting this clientele including restaurants, stores with imported products and food, gyms, yoga studios, clinics, etc.
One can live very comfortably in Boquete.
The pictures above are of a park, which was built by private donors and is free to access. It's safe and beautiful. Objectively, you won't find anything similar anywhere else in Central America. This not only attracts foreigners, but wealthy Panamanians as well.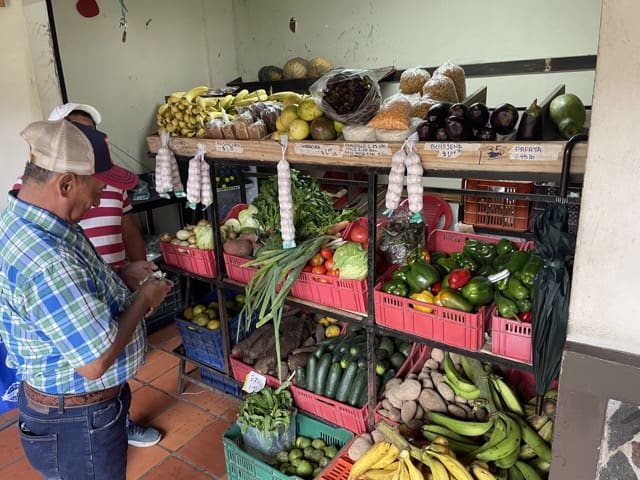 And in spite of having all this great infrastructure and amenities, you still have small-town vibes such as in the town's market where you can find locally-sourced, fresh fruit and vegetables.
Needless to say, the hiking in the nearby mountains is sublime, and one can even go surfing on the Pacific coast a 90 minute drive away.
The Boquete lifestyle has much to offer.
2. Small town vibe, with a large city nearby
Boquete combines the best of two worlds: living in a small town, but with a large city nearby.
A lot of "cute towns" being pitched to North Americans and Europeans moving to Latin America are often a bit far away from anywhere.
However, this is not the case with Boquete. Boquete is a mere one hour drive away, along a brand new highway, to David, which is Panama's second city after Panama City and its satellite towns.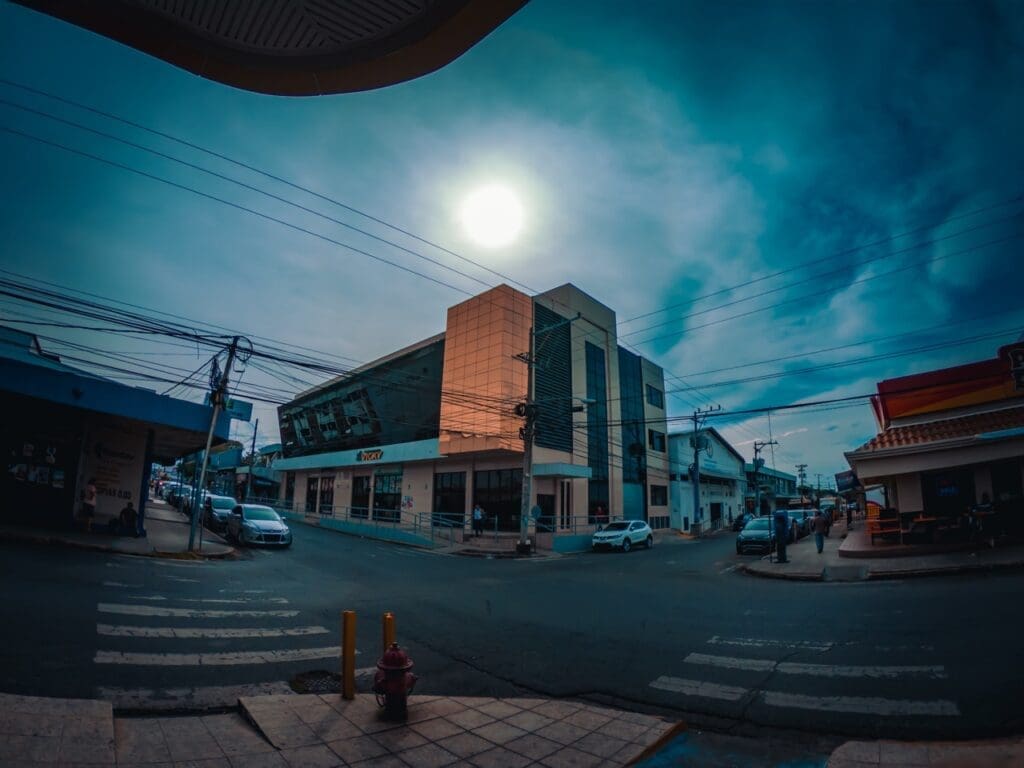 It's a city of almost 100,000 inhabitants, with decent healthcare, shopping options, and an airport with multiple flights per day to Panama City – the commercial, cultural and airline hub of Central America.
3. Residency in Panama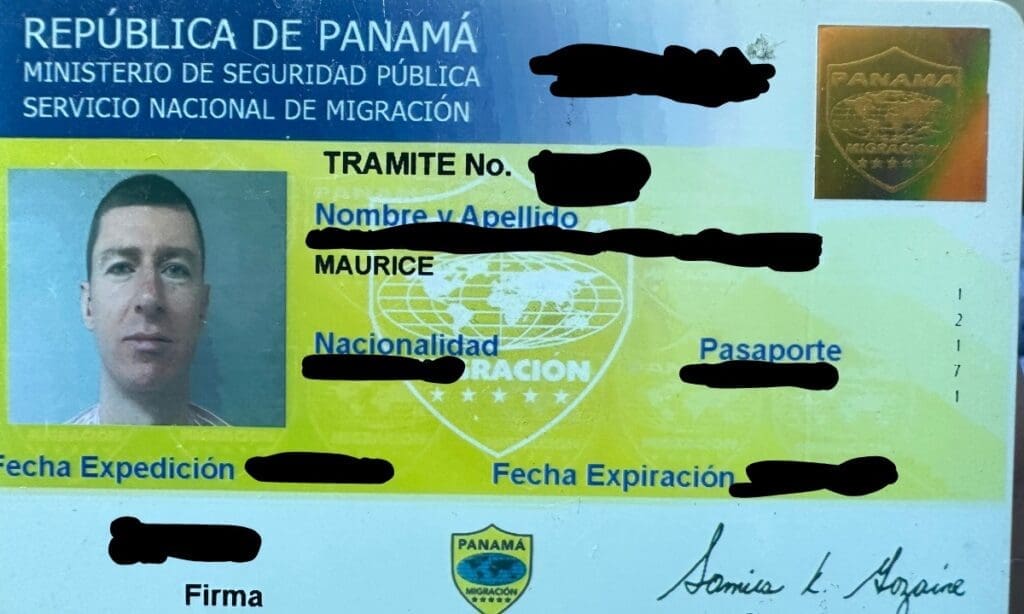 Let's face it, this is probably the number one reason why people invest in Boquete real estate. If you are from a "Friendly Nations" country, all you need to do is invest $200,000 in local real estate to obtain residency for yourself, your spouse, your children, and even your own parents. This applies to most Westerners such as Europeans, Americans, and Canadians.
Other people need to invest at least $300,000 in local real estate to obtain residency.
Getting residency in Panama is not solely about the right to live in Panama, but also about the possibility of becoming a tax resident of Panama, which with proper structuring, can lead to drastically lower overall tax rates. This means that your Boquete real estate investment can bring you a massive ROI, indirectly, thanks to the tax residency benefits if you were to live in Panama.
4. Very strong marketing of Boquete as a full-time destination drives the real estate market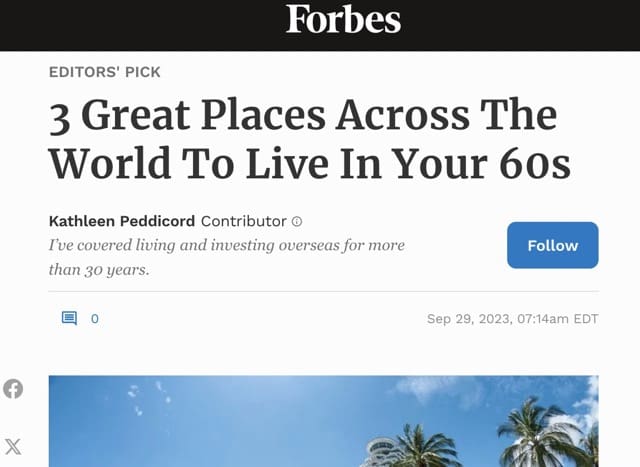 Panama and Boquete constantly make lists such as "Top places to retire". Such rankings give a lot of visibility to the city and are a big source of the growth of Boquete.
I see the same happening in Cuenca, Ecuador, where one of my relatives invested in real estate to target the expat retiree market.
These rankings ensure visibility and a constant stream of newcomers who provide liquidity in the Boquete real estate market and drive its growth.
At the end of the day, expats attract other expats, and communities get formed. This is good for real estate investors as it creates moat around the destination. Also, it provides a reliable source of talent for property management.
Finally, Boquete is seeing an increasing amount of nature-focused digital nomads. They are typically North American or European, work remotely, but don't want to stay somewhere basic like Cancun or Bali and would rather be in a small town and go hiking on weekends.
The cons of investing in the Boquete real estate market
1. Low capitalization rates and tough maintenance when you buy Boquete real estate
Property management is a complicated affair in Boquete. Unless you buy real estate in Boquete itself, many realtors do not want to manage properties out in the sticks. Also, as the nature is very lush, if you buy in the middle of nowhere, the nature will be quick to take over. You either need to be there yourself, but if you are not, having good property maintenance is a must, but not necessarily easy to set up.
Generally speaking, the capitalization rates are quite low in Boquete. You can expact about 5%-6% gross per year.
I see Boquete as more of a destination for people who want to move there, rather than for investors living overseas.
2. Relatively low liquidity of Boquete real estate
The liquidity of Boquete real estate is a matter of perception.
If you hail from North America or Western Europe, this is a low liquidity market. It typically takes months to sell a property
Downtown Boquete real estate can be sold in weeks. Real estate in the bush can easily take a year or two.
Be very aware of this before buying your dream farmhouse in the middle of nowhere. It's a big commitment.
However, this relatively low liquidity provides investors with interesting opportunities as low balls in the outskirt can work pretty well. People move to Panama and end up wanting to leave due to family or work reasons, or simply because they did not adapt.
Such motivated sellers are a godsend for the patient investor. But this implies taking your time and spending a few weeks or months in Boquete waiting for the right opportunity
3. Bugs
There are a lot bugs in some areas near Boquete as you drive down to David. In Boquete itself, there are barely any bugs due to the high elevation. But as you go down there are quite a lot of bugs and some expats struggle to adapt to the reality of living with them.
Where to buy real estate in the Boquete market?
Location is absolutely key.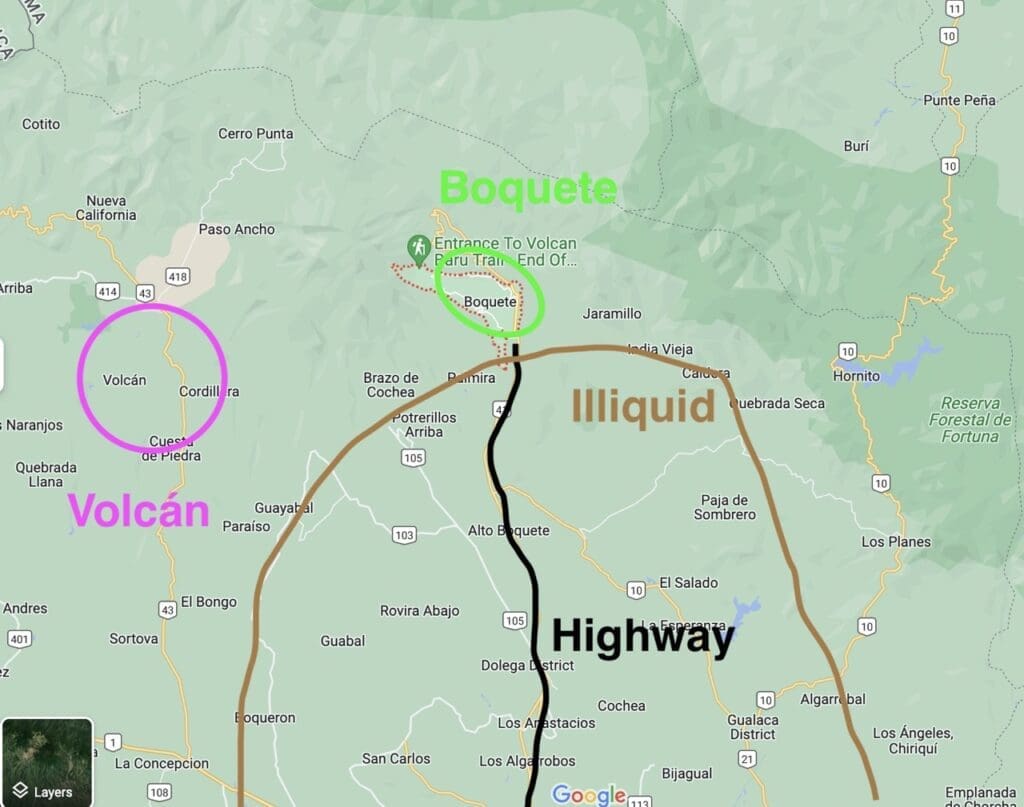 Boquete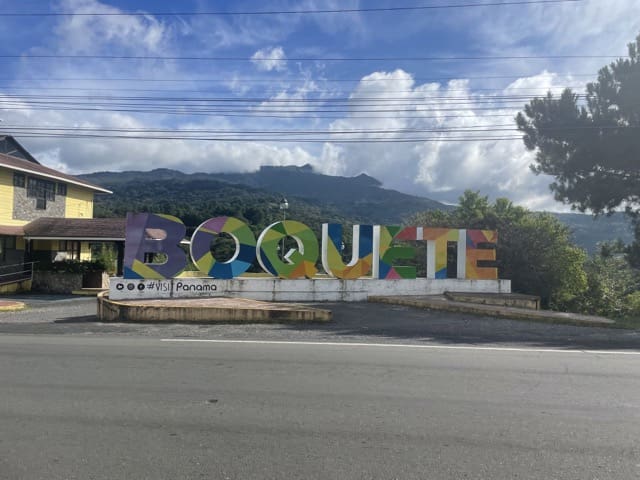 Core Boquete is the easiest place to find tenants, good property management, as well as liquidity. If you want a safe investment, you go for Boquete itself.
Highway
The highway between Boquete and David is seeing an increasing amount of commercial activity. Why?
Boquete is booming, driven by well-off foreigners and locals
David is booming, driven by Chinese investment
Inevitable, land between the two is doing well. The play would be a land bank capital gains play with the objective of exiting by selling to a business wanting land for a commercial activity.
Before getting involved in such a speculation, I would spend a lot of time trying to understand the nuances of the various segments of the market as well as pricing.
I'd say it's more of a game for locals.
Illiquid
Many expats live in this large area. There are small villages as well as individual little farms that are sold in these areas. It's much more affordable than Boquete itself, but real estate investors must be made aware that liquidity is generally low, both for rentals and sales.
It's mostly a lifestyle or investment decision for someone who understands the market very well and lives in the region.
Volcán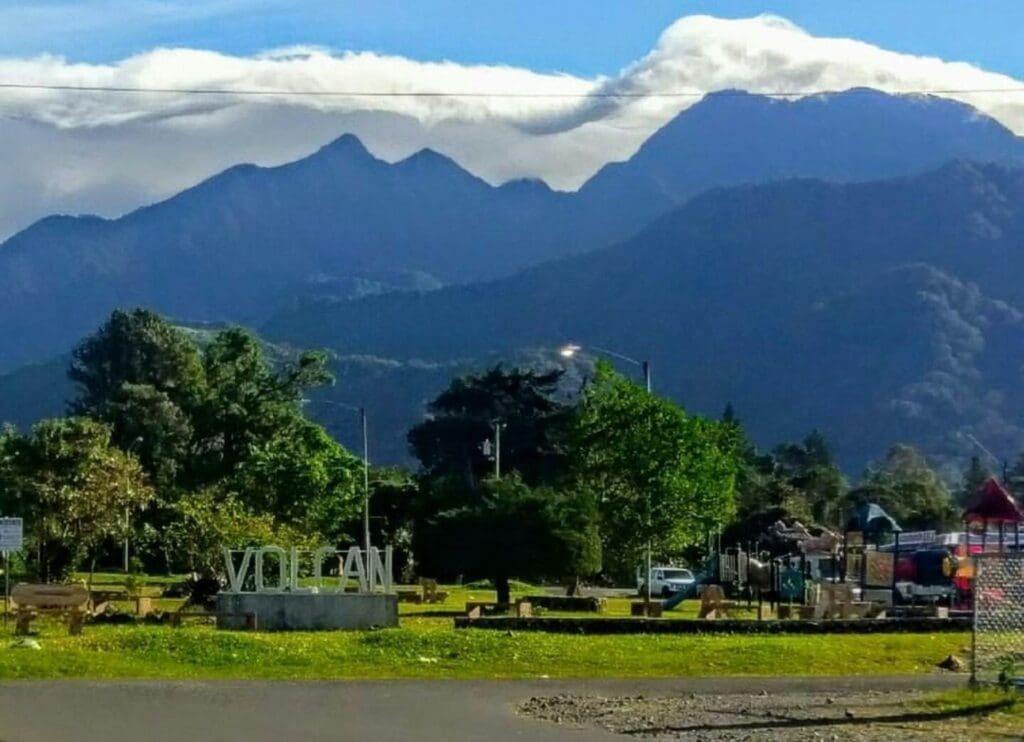 Volcan is essentially Boquete at a 30% discount. It's an up & coming real estate market, mostly for people who want Boquete vibes but can't quite afford it. It's a very decent long term play.
Who should invest in the Boquete real estate market?
I feel that Boquete real estate is a safe investment if you go for core areas such a central Boquete or Volcàn as these areas offer liquidity. The farther out you venture, the more illiquid and tough to manage your property becomes.
Central Boquete and central Volcàn are decent long term investments and it won't be too hard to manage as competent property management abounds. Your rental yields will be average, but you are playing safety and long term appreciation.
As soon as you venture outside of these small areas, it becomes a lot more speculative, more illiquid, and tougher to manage. Such areas, I believe, are solely for people who live in the region or who want to live in their property.
Overall, Boquete real estate is poised to do reasonable well over the coming years.
Feel free to get in touch with JB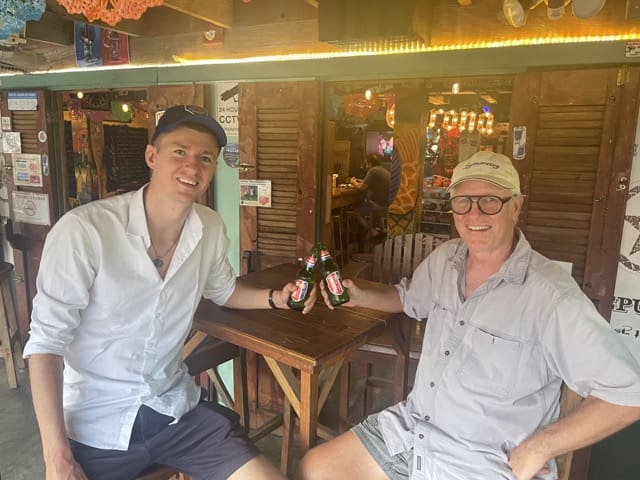 JB and his team were extremely helpful. They were very transparent in terms of which properties would be easy to resell and which would not be. It's rare to encounter such professionalism among realtors.
Feel free to get in touch with JB here and find out more about his services. His team can help you with all your Boquete real estate needs. You can also send him an email jb@thewanderinginvestor.com. Include your Whatsapp number if you use it.
Other articles on Panama:
Services in Panama:
If you want to read more such articles on other real estate markets in the world, go to the bottom of my International Real Estate Services page.
Subscribe to the PRIVATE LIST below to not miss out on future investment posts, and follow me on Instagram, Twitter, Linkedin, Youtube, Facebook, Rumble, and Odysee.
My favourite brokerage to invest in international stocks is IB. To find out more about this low-fee option with access to plenty of markets, click here.
If you want to discuss your internationalization and diversification plans, book a consulting session or send me an email.