I'm very likely to invest in a single-project real estate fund in Ukraine which will focus on an office building in Kyiv, the capital city.
"Really?"
To people, "Ukraine" means war with Russia and "Office Building" means death due to remote work.
60%-90% ROI in 2-3 years
People following me for a while know that I have been eyeing Kyiv real estate. It's one of the world's highest yielding real estate markets following a monumental crash.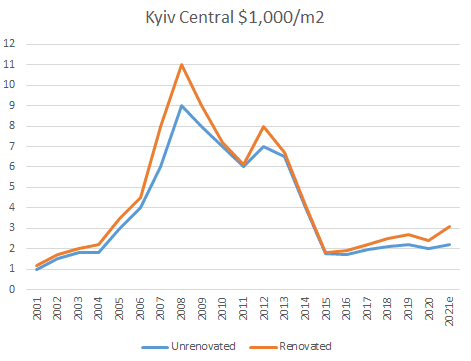 John wants to buy an old flour mill in the center of Kyiv, and turn it into a brand new office building
The operation is pretty simple. Buy a disaffected former flour mill in one of Kyiv's prime areas, turn it into a state-of-the-art office building, and flip it. The operation should take about 2-3 years.
The projected numbers are very compelling. This is what typically happens when you buy prime real estate in a European capital city of 5 million for barely above $1000 per m2.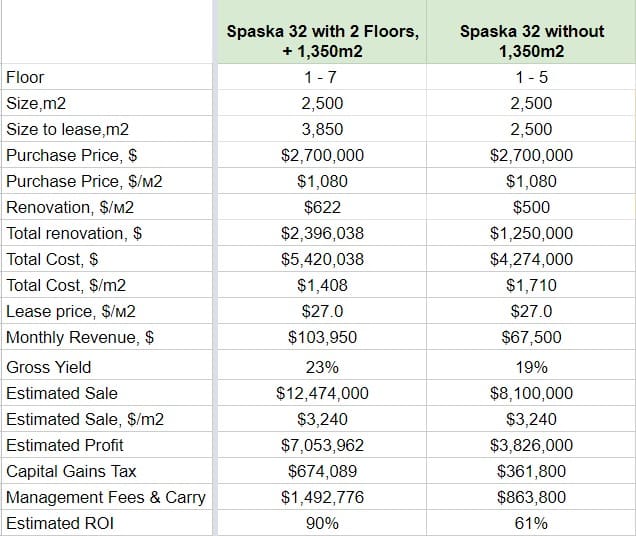 This is absolutely not a solicitation to invest
What I do recommend though, is that you sign up to John's free newsletter on the Ukrainian real estate market here.
If you have any questions for him, you can reach him per email: jdsuggitt@gmail.com
To a World of Opportunities,
The Wandering Investor
Articles on Ukraine:
Available services in Ukraine:
If you want to read more such articles on other real estate markets in the world, go to the bottom of my International Real Estate Services page.
Subscribe to the PRIVATE LIST below to not miss out on future investment posts, and follow me on Instagram, Twitter, Linkedin, Youtube, Facebook, Rumble, and Odysee.
My favourite brokerage to invest in international stocks is IB. To find out more about this low-fee option with access to plenty of markets, click here.
If you want to discuss your internationalization and diversification plans, book a consulting session* or send me an email.
*a consulting session is a discussion about your portfolio and objectives. It does not constitute legal, financial, tax or investment advice.