The first article I ever published on my blog, in June 2019, was about the fact that I was bullish on gold. I made the case that gold would reach new all-time highs in the medium term. Gold was at $1250 per ounce at that point, and passed the psychological mark of $2000 per ounce this summer.

Don't hate yourself for not reading the article back then. A total of 5 people read it; my parents and three friends.

After a correction, gold is now hovering around the $1900 per ounce mark.
Is it too late to get in? I hear people saying
"But the price is too high to get in now"
I disagree. I have many reasons to disagree, but I'll mention just three of them as I don't want this article to be too academic
1. Whoever wins the November election will Brrrrr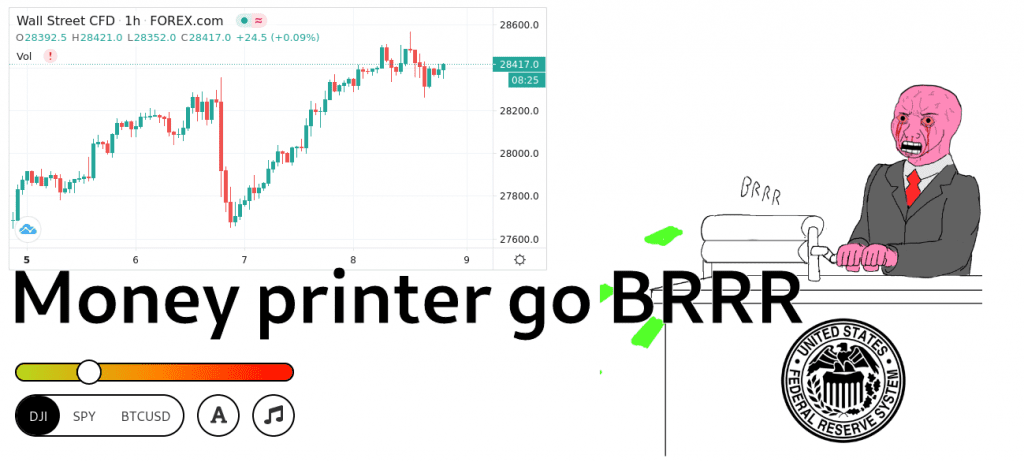 What is "Brrrr"? It's the sound money-printing machines make.
If Trump wins: Brrrrr
If Biden wins: Brrrrrrrrrrrrrrrr
Expect trillions in stimuli. Same thing in Europe.
Gradually, people will start wondering why they are even paying taxes if central banks can simply print money. It's a fair question, especially as all the authorities claim it's "the only solution" and that debt levels are not that important.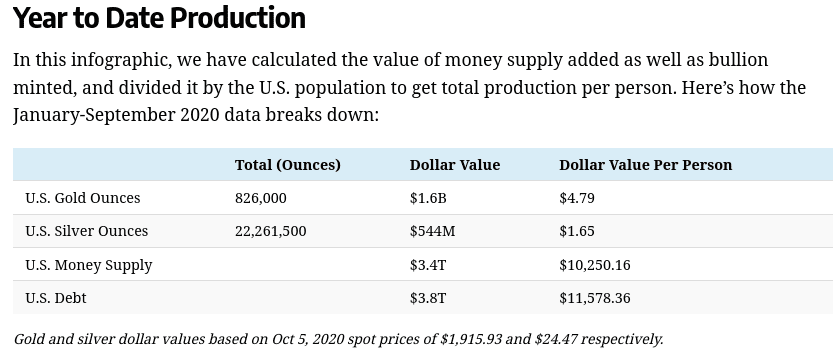 This sort of philosophy, and these scenarios are bullish for gold. Central banks cannot print gold.
2. Mining companies are going to have a record Q3
Mining companies had a record Q2 with gold being around $1700 per ounce. In Q3 gold was around $1900 per ounce.
A year ago, gold was at $1350 per ounce.
So let's say the AISC (all-in sustaining cost) of a gold mining company was $1200 per ounce, it was making a gross profit of $150 per ounce ($1350-$1200). This company is now making $700 gross profit per ounce ($1900-$1200). In reality, it's probably making even more as the cost of one its main inputs, oil, is down.
So while many companies are struggling due to the current state of affairs, gold miners will announce Q3 results that gush cash.
3. Warren Buffet is bullish on gold mining stocks and bought a half-billion USD stake in Barrick Gold
Not that Warren Buffet is God, but many people consider him to be.
For decades he kept saying gold is a useless relic.
And recently, his fund bought a big stake in one of the world's largest gold mining companies.
This, combined with excellent Q3 results, will give other institutional investors the courage to go ahead and do the same. Expect more institutional money to flow into the gold mining industry.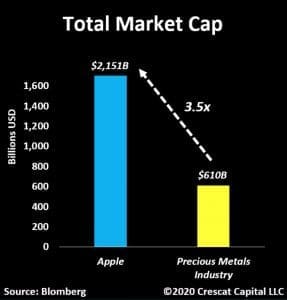 And when more institutional investors come in, such as this Ohio pension fund, the re-rating of stocks will be drastic as the precious metals industry is relatively small.
What could go wrong?
A surging USD would be temporarily bad for gold.
A disputed election would be bullish for gold as it thrives in uncertain times. On the other hand, the Brrrr would be pushed back by a few months as politicans get involved in catfights.
More market manipulation against gold. JPMorgan was recently fined nearly one billion USD (!) for having spoofed/manipulated the precious metals markets for a number of years.
I could be wrong for whatever other reason I am not aware of.
How can you play it?
You can buy physical precious metals and store them in Singapore using Bullionstar.
You can buy physical gold backed trusts such as Sprott's PHYS.
You can speculate on gold mining companies for maximum leverage. Personally I follow Independent Speculator. He has a free newsletter which I strongly suggest you sign up for here.
I upgraded to one of his paid services, and have made good money thanks to it. However, I suggest you first sign up to the free newsletter to see how you feel about it.
Speculating on mining and royalty companies is not for everyone, even for people who are bullish on gold.
Diversification is key, and precious metals have a role to play in a well-diversified portfolio.
None of this constitutes financial or investment advice. I'm just sharing what I am doing with my own money.
To a World of Opportunities
The Wandering Investor
Other articles on precious metals:
Subscribe to the PRIVATE LIST below to not miss out on future investment posts, and follow me on Instagram, Twitter, Linkedin, Youtube, Facebook, Rumble, and Odysee.
My favourite brokerage to invest in international stocks is IB. To find out more about this low-fee option with access to plenty of markets, click here.
If you want to discuss your internationalization and diversification plans, book a consulting session* or send me an email.
*a consulting session is a discussion about your portfolio and objectives. It does not constitute legal, financial, tax or investment advice.