Invest in Lesbos Real Estate for the Greek Golden Visa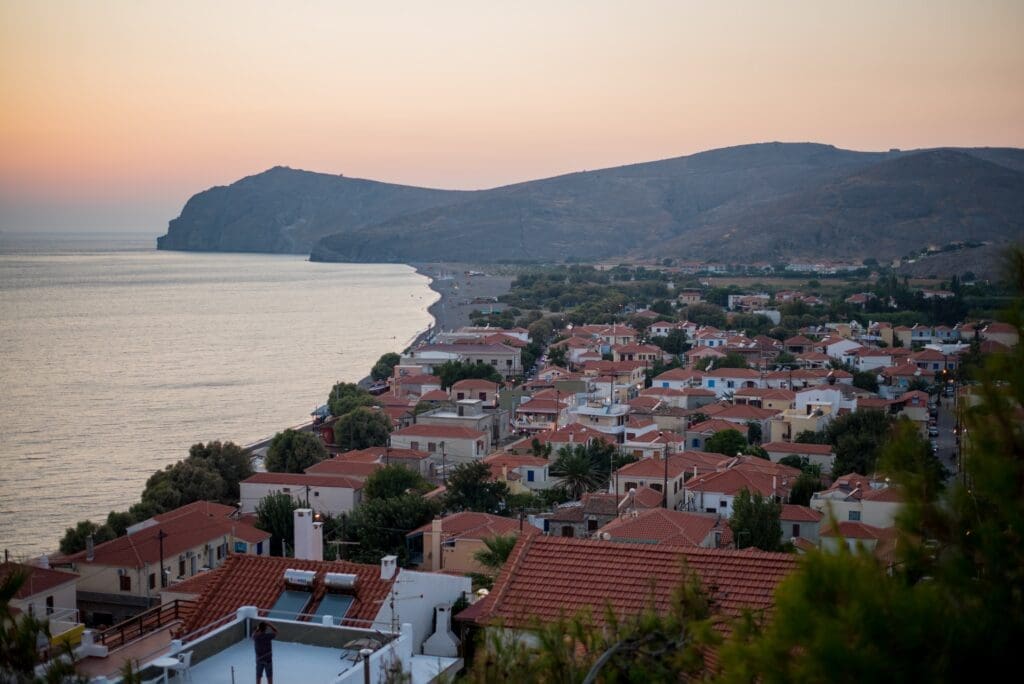 Why get the Golden Visa in Greece?
The right to live anywhere in beautiful Greece.
The most affordable way to get flexible full access to Schengen within the EU.
Low processing fees.
Much more affordable than the Portuguese golden visa and the Malta permanent residency scheme.
Your spouse, children under the age of 21, as well as parents and parents in law ALL qualify.
Many tax incentive for new residents if you choose to live there.
Angelina can help you invest in real estate in Lesvos Island and get the Golden Visa if you want it. There is a video case study below with all the numbers or you can just get in touch with her.
Why choose Lesvos / Lesbos island for your Real Estate investment in Greece?
Lower threshold of €250,000 for the Greek Golden visa vs. €500,000 in some of the main destination such as Athens, Santorini, etc.
The €250,000 can be spread across multiple properties.
Some of the most affordable real estate in all of Greece. Ruins with sea views can be had for as little as €25,000.
Very decent capitalization rates or net rental yields of 7% are achievable if you invest in properties in the small towns with a lot of tourists and snowbirds from Northern Europe.
€250,000 is enough to get you a nice plot with a brand new villa. Amazing lifestyle.
Northern Europeans are moving down to Lesvos in droves for a better lifestyle, affordability, and tax incentives.
Turkey is a 45 minute boat ride away. Tourism from Turkey is booming as Lesvos has become more affordable than Turkey.
You just need to be aware that the process for non-EU people to buy real estate in Greece takes an extra 7 months as it is coastal property right on the border with Turkey and requires extra approval from the Greek authorities.
You won't find a better deal from typical "Golden Visa salesmen".
Even if not looking for the Golden Visa, real estate in Lesvos Island is a conservative investment at low valuations with very decent cashflow for those who are ok with euro exposure.
Video case study of various real estate investments on Lesbos / Lesvos Island that would qualify for the Greek Golden Visa or as pure investments
Get in touch with Angelina to invest in Lesbos / Lesvos Real Estate and maybe get a Greek Golden Visa
Other ways to get Golden Visas and Citizenships by Investment: