How to obtain Residency in Ukraine
Why seek to obtain residency in Ukraine?
At this point all I can say is adventure and favourable taxes.
1. What are the options to obtain residency in Ukraine?
Residency through Marriage
Residency through family reunification
Permanent Residency through investment (minimum $100,000)
Residency through work permit and LLC creation
Residency through volunteering
Permanent Residency for IT workers
2. What is the easiest way to obtain residency in Ukraine?

The residency by investment option, though widely promoted online, is not straightforward.
1. It takes at least a year to process as it is quite bureaucratic
2. It is promoted online as "buy $100,000 of real estate in Ukraine and get residency". It's not that simple, because you must hold the real estate in a Ukrainian company, which comes with some negative tax consequences. However, it is one of the best ways to obtain permanent residency. And while you wait for your permanent residency, Taras can help you obtain temporary residency through the company you created.

The simplest way to obtain residency, if you don't care about the permanent aspect or don't want to invest $100,000, is to either become a volunteer (valid for 1 year), or create a company and apply on the basis on being the director of that company. In this case you can obtain a 2 year visa, renewable.

If you are an IT worker, you can apply for permanent residency immediately through a special government programme to encourage innovation.

3. What documents are needed to obtain residency in Ukraine through LLC creation?
Passport

Marriage and birth certificates for your family members

For residency through a local company – the company documents and proof you are registered as the director
Medical insurance
All  documents needs to be translated into Ukrainian. The lawyer will take care of this. Documents from back home must be apostilled.
4. How my lawyer can help you obtain residency
My lawyer in Ukraine, Taras, can help you jump through all the bureaucratic hoops. He speaks English, Ukrainian and Russian fluently. He'll help you in person at the immigration department, as opposed to just handing you over the files and leaving you on your own to go deal with the bureaucracy.
He helped me from A to Z to obtain residency in Ukraine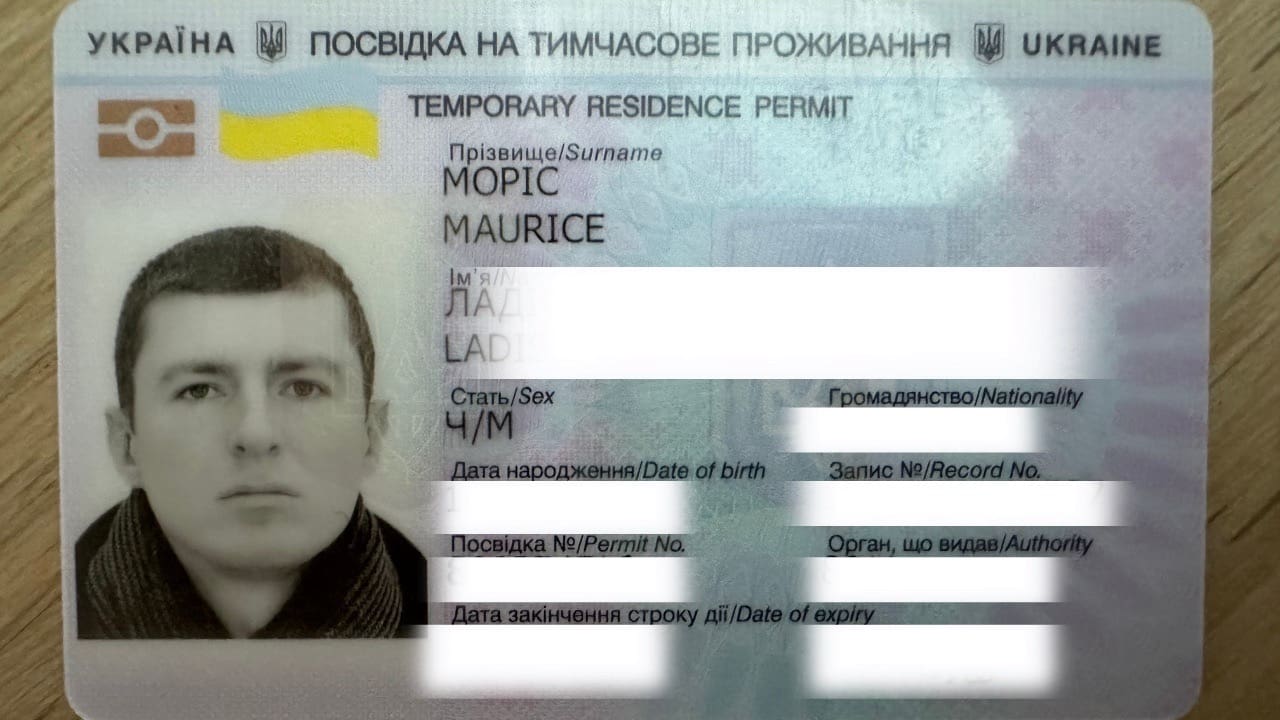 Taras has been helping foreigners conduct business in Ukraine for many years now. He can help in all matters related to immigration, business law, and real estate transactions.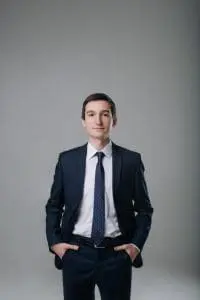 Taras has been helping foreigners conduct business in Ukraine for many years now. He can help in all matters related to immigration, business law, and real estate transactions.
He went to law school Lviv, has been working as a lawyer for a number of years in Kyiv, and processes more than a hundred residence permits and over a dozen real estate transactions per year.
One year volunteer residency
Invitation letter

Document preparation

Application screening by the immigration lawyer

Support at the police and immigration departments to navigate the process

Help to get the actual residency card

Includes one year of  health insurance

*Includes government fees
2 year residency through company formation
Drafting the Power of Attorney

Passport transation and notarization

Obtaining a Ukrainian tax ID

Company registration

Company registration address

2-year work permit, which is then used to apply for the 2-year residency card

2 years of health insurance

Assistance for getting the residency card

Personal and corporate bank account opening

*Includes all fees and costs
Permanent Residency for IT workers
Taras will create an application at the Ministry of the Economy as to why you should be part of this special innovation programme

Once the response is positive, he will help you apply for permanent residency

He'll take care of everything from A to Z

*Includes all government fees
Taras can also help your apply for residency through marriage, family reunification, or apply for Ukrainian citizenship if you are entitled to it.
He personally helped me get residency in Ukraine. I was very happy with his service.
I also interviewed Taras on the special government innovation programme which gives some IT workers permanent residency, as opposed to temporary residency. It's a truly unique and attractive programme, especially combined with a 5% tax rate when one creates a local FOP (Private Entrepreneur status) which Taras can also create for you.