Buying real estate in beautiful Bocas del Toro in Panama is a lifelong aspiration for many people. What's not to like? The place is stunningly beautiful and all stress evaporates as soon as one sets foot there. However, as investors, we must remain objective. So what are the advantages and disadvantages of buying Bocas del Toro real estate?
Table of Contents
The advantages when you buy real estate in Bocas del Toro
1. Residency in Panama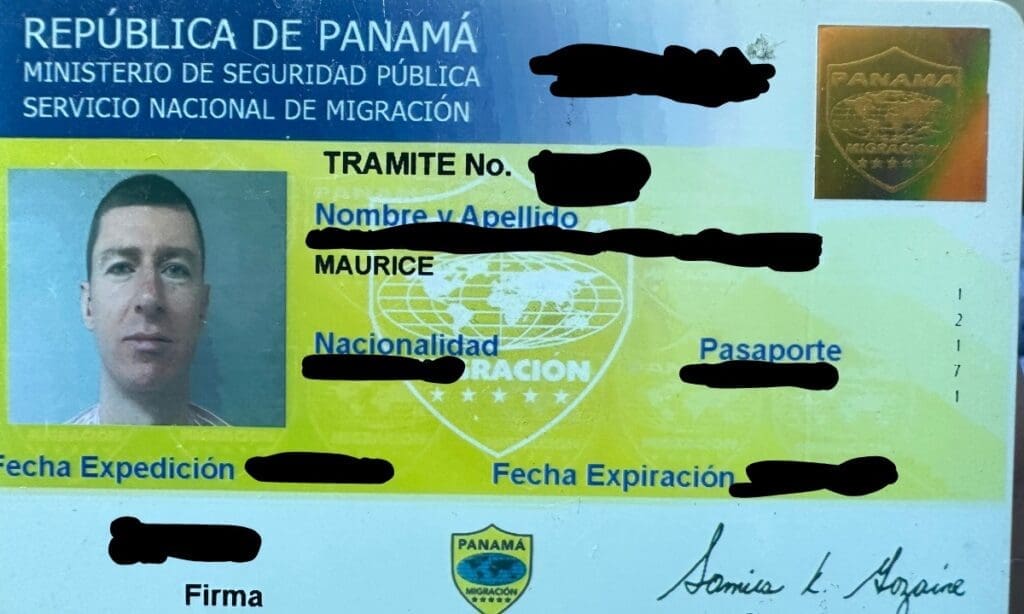 Let's face it, this is probably the number one reason people invest in Bocas del Toro real estate. If you are from a "Friendly Nations" country, all you need to do is invest $200,000 in local real estate to obtain residency for yourself, your spouse, your children, and even your own parents. This applies to most Westerners such as Europeans, Americans, and Canadians.
Other people need to invest at least $300,000 in local real estate to obtain residency.
Getting residency in Panama is not solely about the right to live in Panama, but also about the possibility of becoming a tax resident of Panama, which with proper structuring, can lead to drastically lower overall tax rates. This means that your Bocas del Toro real estate investment can indirectly bring you a massive ROI thanks to the tax residency benefits if you were to live in Panama.
2. Not that expensive (relatively)
I'm not trying to say that Bocas del Toro real estate is cheap. It's not. But in the context of Caribbean islands, it is relatively affordable. Real estate in Bocas del Toros is substantially more affordable than typical Caribbean Island destinations bar some Central American islands such as the Corn Islands in Nicaragua or on Roatan Island in Honduras.
Objectively, compared to typical Caribbean Island destinations such as the Cayman Islands, Turks and Caicos, the Bahamas, Curacao, etc. Bocas del Toro has much more to offer, yet comes at a significant discount.
You can buy water-front lots for as little as $30,000.
I expect Bocas del Toro to grow as a tourism and lifestyle destination over the coming years. It's a no-brainer and is simply under-marketed for now. It will change.
3. No hurricanes in Bocas del Toro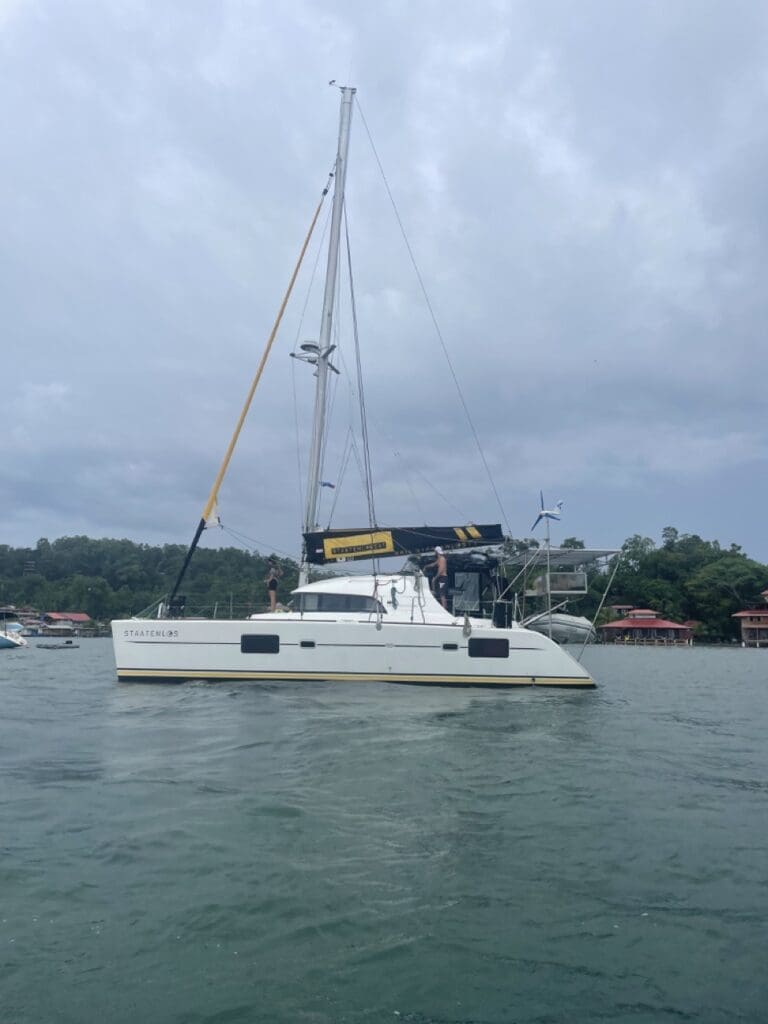 This is is a major positive point for buying real estate in Bocas del Toro. There aren't hurricanes that flatten the whole area once every few years. People investing in other Caribbean destinations often underestimate the allocation to damages they should budget due to hurricanes.
This makes buying Bocas del Toro real estate not only less risky, but also more pleasant. It's one of the reasons why Bocas del Toro is a growing destination for yachts and sailing boats.
4. One hour away from a major international city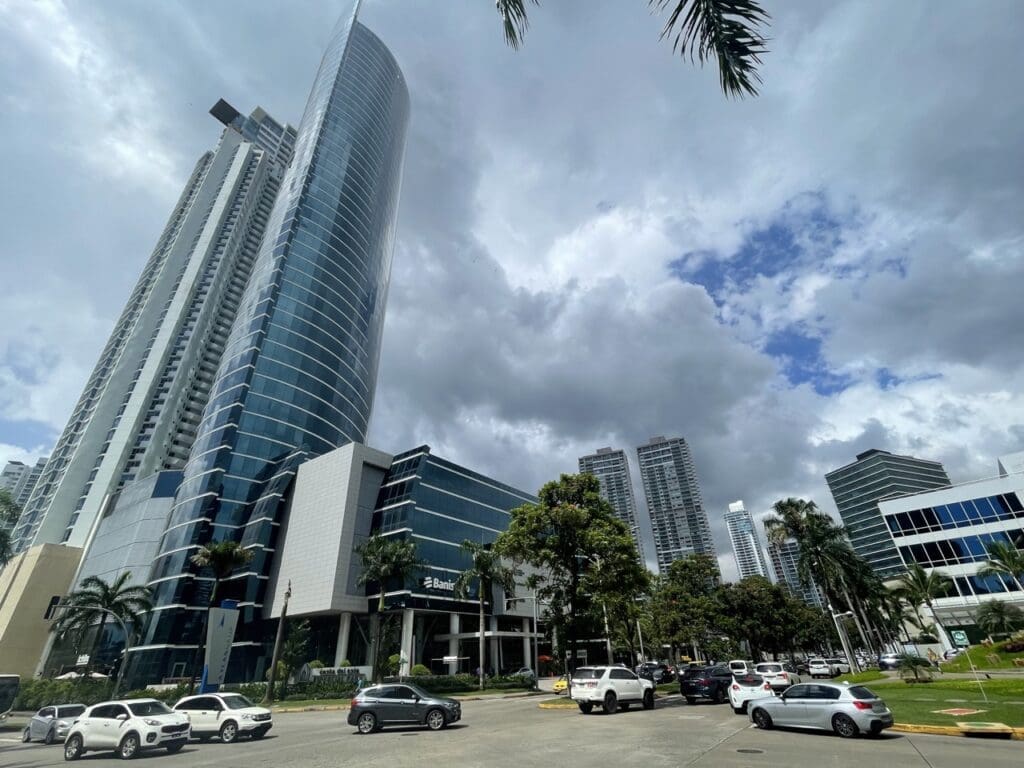 A common drawback of island living is that you typically find yourself relatively far away from major international cities. Even if you buy real estate on a Caribbean Island close to the US, flights are relatively expensive, and you have to clear customs which means delays on both sides.
In Bocas del Toro, you can arrive at the local airport just 30 minutes prior to a one-hour internal flight to Panama City. In Panama City you will find quality health care, entertainment, financial services and direct flights to everywhere in the world.
5. A destination in the uptrend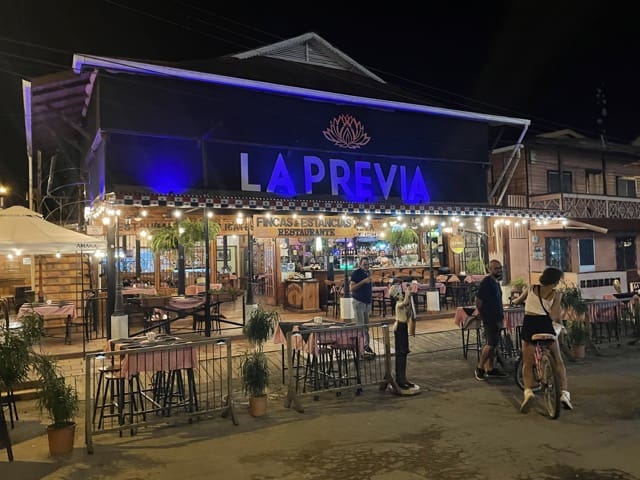 A lot of investment is pouring into Bocas del Toro. What used to be a backwater now has nice restaurants, cute shops and even a Selina hostel. Selina is known for choosing its locations very wisely in growing, premium markets.
The disadvantages of buying Bocas del Toro real estate
1. Low capitalization rates when you buy Bocas del Toro real estate
Property management is a complicated affair in Bocas del Toro. Unless you buy real estate in the main town, investing farther away or on another island comes with logistical complexity such as getting cleaning crews to take the boat to get there, potable water management, fuel generators etc. This negatively impacts margins.
Generally speaking, you buy Bocas del Toro real estate for lifestyle and/or for potential capital gains.
2. Maintenance of property is not easy on Bocas del Toro
Real estate tends to physically depreciate quickly when you are not maintaining your property very well. The tropical climate and water are quite aggressive on what are typically wooden structures. You can't just buy a house, lock the doors, and show up once per year and hope all will be fine. Maintenance needs to be regular, which implies regular expenses and managing people to get the work done or following up with your property manager to ensure he or she is on top of things.
For those people that live there it's not an issue. But trying to do this remotely adds stress and complexity. It's one of the reasons that people seeking to speculate on increasing prices in Bocas del Toro typically go for land banks by investing in land plots.
3. Full titled ownership is not always an option
There are two types of ownership structures in Bocas del Toro:
Titled real estate: Just like back home, your name is on the title deed and there is a clear history of all past owners.
Right of Possession (ROP): In essence, the government owns the land but you have the right of possession. The ROP belongs to anyone who can demonstrate they were using and possessing the land and property. The core problem with ROP is not one of ownership, but rather potential claims that can date back several generations. You need to use a good lawyer who can go through all the archives to ensure nobody could suddenly lay claim to the land. It also means that once you own ROP land or property, you must use it. You can't just buy it and not show up for years, or else a local could set up a shack and then claim ROP. There must be activity such as maintenance, rentals, etc. ROP sounds scary but in reality, it's not. As long as you have a good lawyer and follow best practice, you are unlikely to run into issues. There are three advantages to buying ROP real estate in Bocas del Toro:

No property tax
Comes at a discount to titled property
Can be legalized in the future which would mean nice capital gains
4. Low liquidity of Bocas del Toro real estate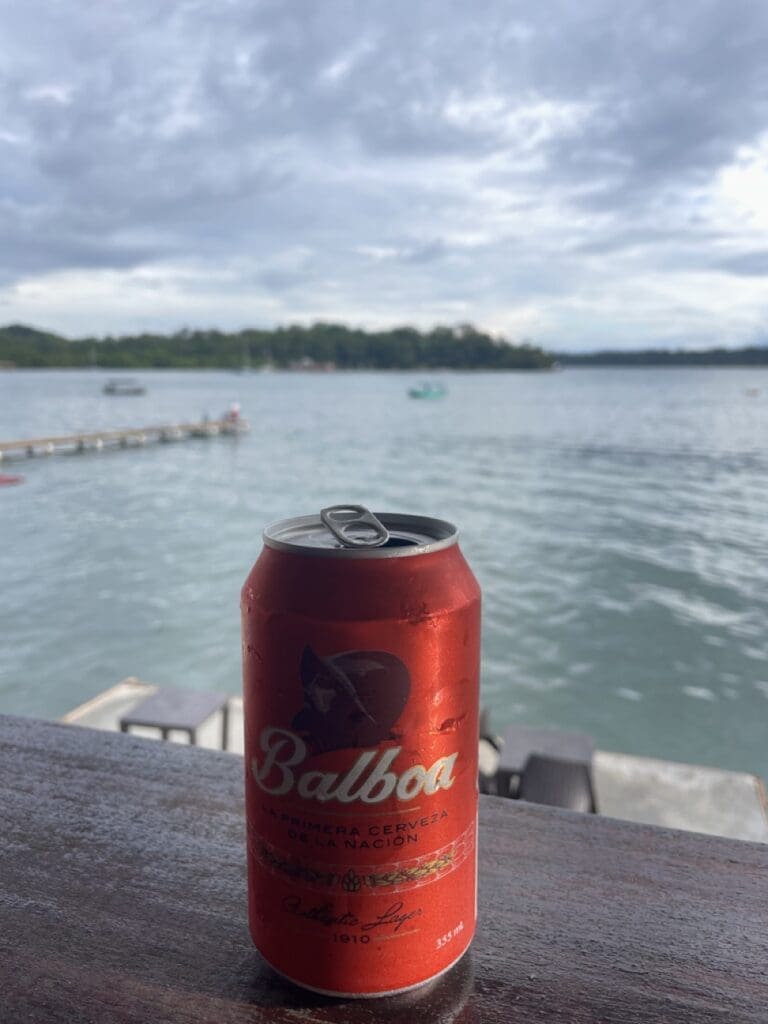 Buying is easy. But selling less so. Due to the lack of mortgages, there isn't much liquidity in the market. It doesn't mean selling is impossible. All it means is that you should not expect to sell your house or lot within a week. It will probably take a few months. It is important to keep this in mind should you need urgent liquidity.
Case study of a real estate investment in Bocas del Toro
My Bocas del Toro realtor JB showed me a house on an island and we discussed the local property market.
Feel free to get in touch with JB here and find out more about his services. He can help you with all your Bocas del Toro real estate needs. You can also send him an email jb@thewanderinginvestor.com. Include your Whatsapp number if you use it.
Conclusion: Should you buy real estate in Bocas del Toro?
It's quite simple actually.
If you want to live in Bocas del Toro: Yes
If you want to speculate on Bocas del Toro: buy land instead. Maintenance and rental yields are too low to justify buying actual real estate.
If you want to move to Bocas del Toro later and want to secure your stake before prices go up: Again, buy land and build later.
I expect the market to do well over the coming years as Panama continues to grow, and as Bocas del Toro emerges as a prime, low-tax Caribbean destination without hurricanes and an hour flight away from Panama City.
If you're interested to buy Bocas del Toro real estate, do get in touch with JB. He and is team will be happy to help.
Other articles on Panama:
Services in Panama:
If you want to read more such articles on other real estate markets in the world, go to the bottom of my International Real Estate Services page.
Subscribe to the PRIVATE LIST below to not miss out on future investment posts, and follow me on Instagram, Twitter, Linkedin, Youtube, Facebook, Rumble, and Odysee.
My favourite brokerage to invest in international stocks is IB. To find out more about this low-fee option with access to plenty of markets, click here.
If you want to discuss your internationalization and diversification plans, book a consulting session or send me an email.