The Sultanate of Oman, located in the Persian Gulf, is not your typical international real estate investment destination.
It is a relatively little-known, peaceful Gulf country of about 5 million souls, 40% of which are expatriates, mostly from South Asia.
There are many friendly camels too.
I write this article as someone who invested in real estate in Oman in the past, and who was a resident of tax-free Oman for a number of years.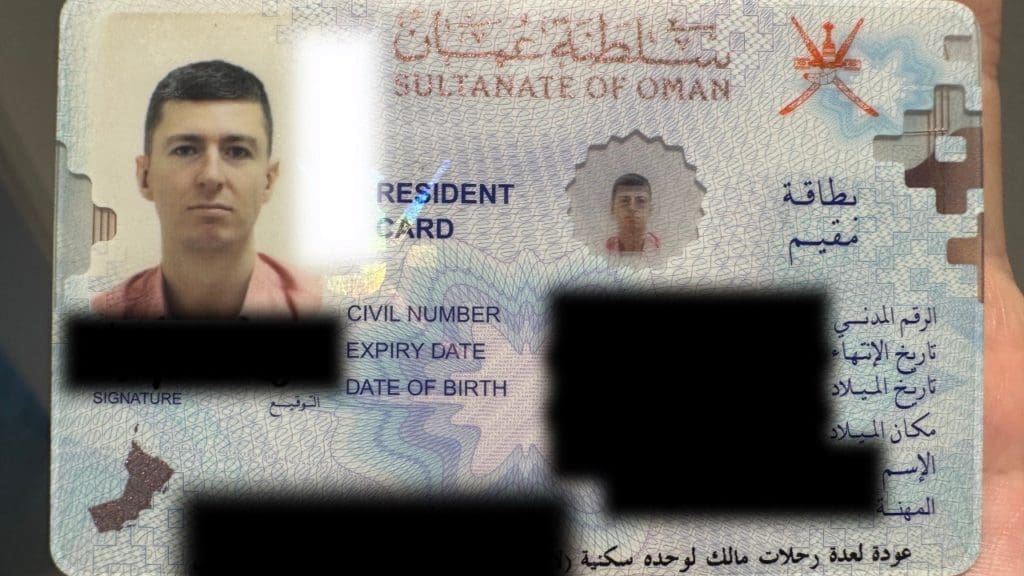 Table of Contents
A bit of background on Oman
Oman was a typical Gulf tribal land until His Majesty Sultan Qaboos bin Said ascended to the throne in 1970. Thereafter, Oman experienced decades of renaissance on the back of economic and social reforms, not to mention lucrative oil discoveries.
If you believe democracy is the only appropriate system in this diverse world of ours, then look no further than Oman as a counter example. His Majesty was almost universally loved, and turned his country into a unified, peaceful haven in the Middle-East. Oman is known as the Switzerland of the Middle East for its neutral foreign policy.
In early 2020, His Majesty Sultan Qaboos passed away following a long battle with cancer, and contrary to many observers' predictions, a peaceful transition followed with the nomination of Sultan Haitham bin Tarik.
The economy in Oman and its outlook
Oman transformed from a subsistence economy into a petrostate. Even though industrial production accounts for 38% of GDP according to the World Bank, oil & gas together represent between 68% and 85% of government revenue depending on commodities prices.
All was well and good until the price of oil plummeted in the mid-2010s. The government debt to GDP ratio then shot up from 15% in 2015 to 70% in 2020 due to fiscal deficits. Since then, the debt to GDP ratio has decreased substantially as the price of oil has recovered.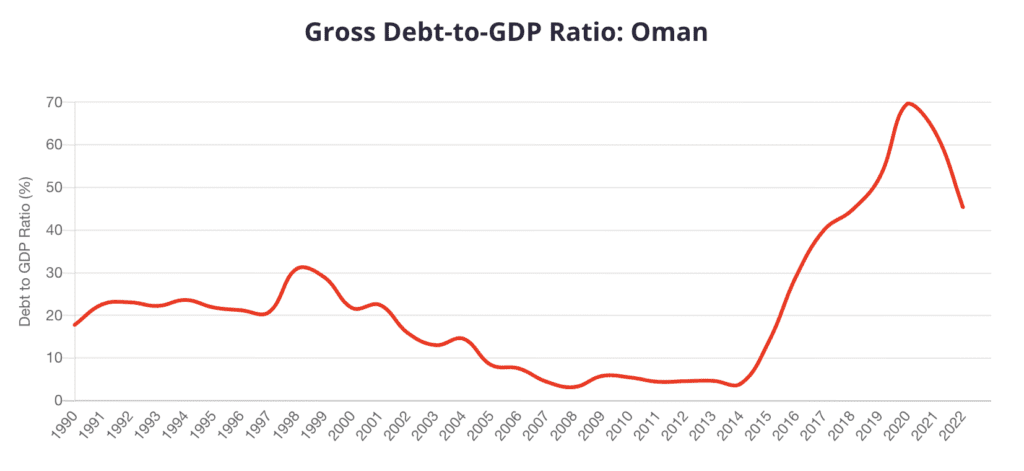 As I expect the price of oil to do well in the years if not decades ahead as the developing world continues to consume oil and as the energy transition takes much longer to implement in the West than planned, Oman's debt issues will gradually sort themselves out.
This is a long term catalyst as lower debt levels will give the government more breathing space to invest in the local economy, thus driving the local real estate market.
The peg of the Omani Rial to the USD has held, and the Central Bank is committed to defending it. His Majesty Haitham bin Tarik is not a typical complacent Arab politician – he understands that his people depend on his leadership.
His Majesty is implementing four axes of reforms
Budget reforms when times were tough
Budget cuts representing 15% of government spending were implemented in 2021. Such tough, but much needed, austerity measures would be near impossible to pass in a Western-type democracy. This resulted in salary freezes for the public sector, less infrastructure spending, less subsidies, and job losses in the bloated public sector.
The fiscal situation is now much better as the price of oil has recovered, but what is important to note is that His Majesty had the courage to implement such austerity measures when needed, which is a very positive sign from a leadership point of view.
Extra taxes with minimal impact on the consumer
His Majesty understands the danger of his government budget being almost entirely dependent on the oil & gas sector. A VAT of 5% was implemented in 2021. This was obviously an unpopular reform. However, I know business in Oman well and I can tell you that businessmen are used to making insanely fat margins. The reality is that this VAT was mostly absorbed by businesses rather than passed on to consumers.
As for the much feared potential personal income tax, it keeps getting pushed back. Additionally, it would appear that it will be territorial in nature which means only on Omani-sourced income would be taxed. So for people of means wishing to relocate to Oman, it would be unlikely to impact them.
Encouraging foreign investment to diversify the economy
Such measures are typically a bit controversial, but the new Foreign Capital Investment Law now allows foreigners to own 100% of businesses in Oman without the use of local sponsors. This is valid only for specific, high value adding industries, which will be a net benefit for Omanis as it won't make foreigners compete with locals in more pedestrian sectors of the economy.
A policy of Omanization
Expatriates represent 40% of the population. Most of them work in the private sector, while most Omanis are in the public sector. His Majesty's objective is to reduce the number of expatriates so that Omanis can take jobs in the private sector. This is beneficial on multiple fronts:
Less government money is spent on salaries.
Locals are employed in the private sector, resulting in more local savings as opposed to foreigners sending their savings abroad. It is very beneficial for the current account balance.
His Majesty fully grasps the situation and is grabbing the bull by its horns. These reforms are not painless, but are much needed for his country and people.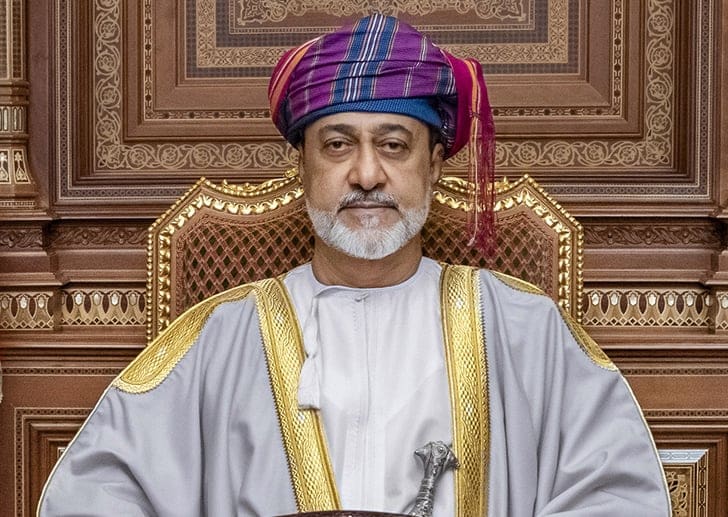 The top developments to consider when making a real estate investment in Oman
If you want to invest in Oman, I suggest looking at developments near Muscat, the capital. The reality is that even though you can find cheaper developments in other parts of Oman, accessibility is an issue.
Muscat is equipped with a brand-new international airport, a reliable national airline (Oman Air), and extensive connections to Europe, the Middle East, Asia, and Africa.
Foreigners are allowed to invest in Integrated Tourism Complexes (ITCs) only. This results in a two-tier market comprised of the local, Omani market, and the ITC market in which foreigners can invest. Typically, I shun such markets as this is an inherent flaw. Healthy markets are free of government intervention.
In this particular case, while ITCs are much more expensive than the local market, there is substantial investment by locals in these ITCs as locals see the value in paying up due to their higher quality and better amenities. In fact, the majority of residents and owners in such ITCs are Omani.
Here are the four main ITCs in the Muscat area that foreigners can consider for investing in real estate in Oman.
Al Mouj (The Wave)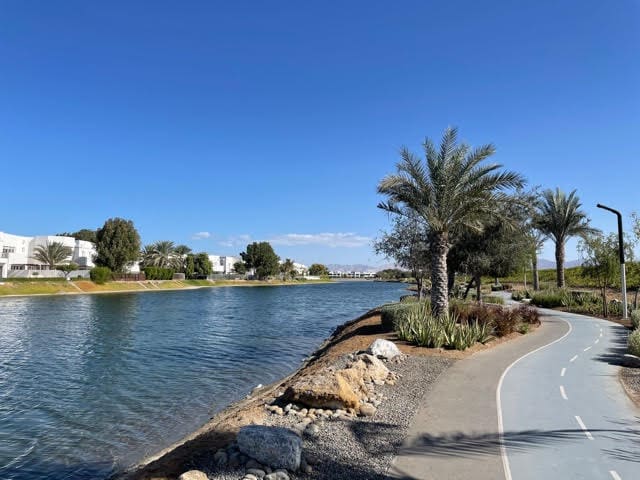 Al Mouj is the premier ITC in Oman. It is located right next to the international airport in Muscat, boasts a lovely marina, and is very popular with locals and foreigners alike.
It's a liquid market, so it is easy to find tenants, as well as buying and selling if the price is right. As an actual investment, it is the best play in Oman. Villas and apartments of all sizes and configurations are available, and the Kempinski Muscat is within the development. Additionally, a St Regis will open its doors later 2023 right next to the Greg Norman designed golf course.
Muscat Hills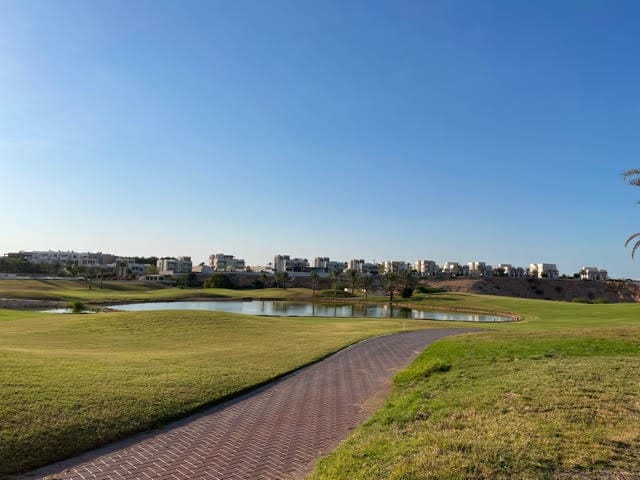 Muscat hills is inland, close to the airport. It hosts a nice golf course and housing there is much more affordable than in Al Mouj.
However, it is less appealing. Liquidity is low, prices have plummeted, and in many ways it has the looks of a development that is on the brink of having financial issues. I'd consider Muscat Hills only if I wanted a cheap property within Muscat itself, and wanted a low price point, knowing full well it's a questionable investment.
Muscat Bay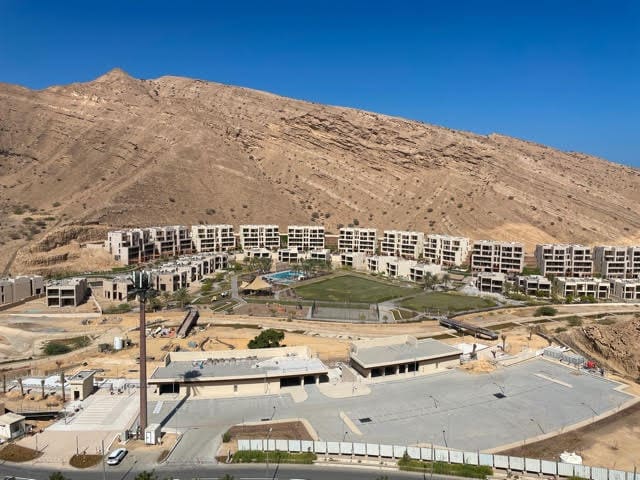 About 30 minutes away from Muscat is Muscat Bay, a new ITC. It is cradled between two gorgeous cliffs, with a stunning view of the Gulf of Oman. It is close enough to Muscat to make it a viable option for people working in the capital, while still offering the peace and quiet of the coastal countryside.
A really nice Jumeirah branded hotel opened there late 2022.
Having viewed apartments there, I feel that many of the apartments are quite dark and have a style that could quickly become passé.
Overall, I wouldn't invest there as I believe that Al Mouj offers much better value for money, as well as Jebel Sifah below.
Jebel Sifah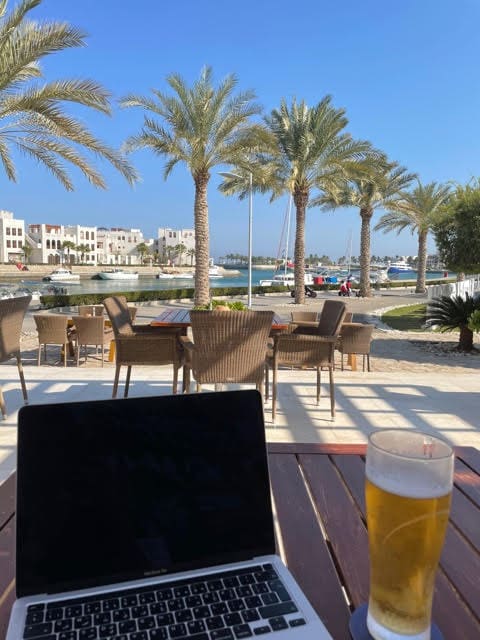 Jebel Sifah is located an hour away from Muscat, along a scenic little road.
It's a development that took some time to get off its feet, but which has become a success. It is a bit far for people to commute on a daily basis, but perfect for people who just need to get to Muscat 2-3 times per week. The development is along a picturesque beach, hosts a lively beach bar, a well-groomed golf course, and a pretty marina. It's actually one of my favourite weekend getaways. Many long-term expats have bought apartments here.
The relatively low price points of some of the units in Jebel Sifah make it an attractive option – you can find studios on the golf course for about OMR45,000 ($117,000).
Crucially, Jebel Sifah allows short term rentals, unlike Al Mouj. This is key as it allows you to own property in Oman, get residency, spend a few months a year in your own property, and let it out the rest of the year. The weekend rental market for Omanis looking to escape Muscat is surprisingly vibrant.
However, the long-term market is stagnant, and liquidity for sales is low.
A generally weak real estate and rental market in Oman
I have monitored the Oman real estate market for many years now, as invested in the market. I've seen prices drop by about 30%, for both sales and rentals.
Much of the rental market is dominated by expatriates, and many have been leaving driven by government policy. Even though Omanis have great demographics (fertility rate of almost 3), it is not enough to compensate for the loss of expatriates in the rental market.
Finally, the government austerity of the past few years hit the market hard due to squeezed incomes.
But there are a few catalysts for investing in real estate in Oman
I feel that prices have bottomed in Oman, and that prices have been consolidating at the bottom for 2-3 years already. It's healthy. I see two main catalysts for potential real estate price increases.
The days of government austerity are coming to an end
Strong oil prices and a lowering of the national debt will inevitably lead to the government increasing its spending after years of austerity. This will absolutely drive the local market.
Booming real estate prices in Dubai will have some spillover effect in Oman
The Dubai real estate market is hot. Price increases are reaching decade highs. This will invariably spillover to Oman as:
People look for the next speculation
People want to live somewhere more affordable in the Gulf
Oman's residency by investment scheme for real estate investors is much more affordable than Dubai's. This is something that people will gradually start finding out about.
A concrete example of an apartment with full yield calculation breakdown
This 2-bedroom, 2-bathroom apartment is located in Al Mouj on the second floor with a gorgeous pool view. It is 125m2 and costs OMR120,000 ($312,000). It could probably be negotiated down to OMR 115,000 ($298,000).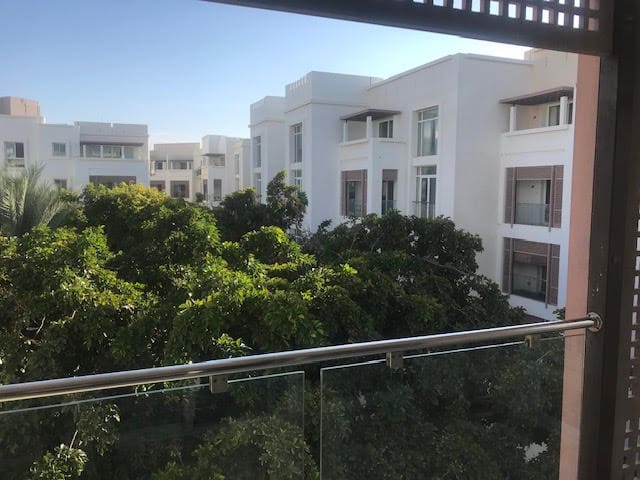 | | |
| --- | --- |
| Price paid after negotiation down from OMR 120,000 | OMR 115,000 |
| Ministry of Housing tax – 3% of purchase price | OMR 3,450 |
| Total price | OMR 118,540 |
| Yearly gross rental income (OMR 565×12) | OMR 6,780 |
| Gross yield | 5.7% |
| Vacancy rate of 10% | OMR 678 |
| Rental tax of 5% (on OMR 6,102 once vacancy is removed) | OMR 305 |
| Maintenance of 5% of gross rental income | OMR 305 |
| Yearly home owners association charges paid by owner (OMR 93 x 12) | OMR 1116 |
| Tenant finder's fee and property management (about 12% on base of OMR 6,102) | OMR 732 |
| Total yearly net, net income | OMR 3,644 |
| Net, net yield | 3.1% |
Higher yields can be obtained on smaller, furnished units – about 4%-5% net, net
In this video, my realtor Nicole and I walk you through a one-bedroom apartment and do a yield calculation, as well as discuss what people like about Oman. The video is a little old, but the numbers are still relevant as prices haven't budged in a while. And yes, Nicole still works there so you can get in touch with her for Oman real estate.
The Oman residency-by-investment and lifestyle play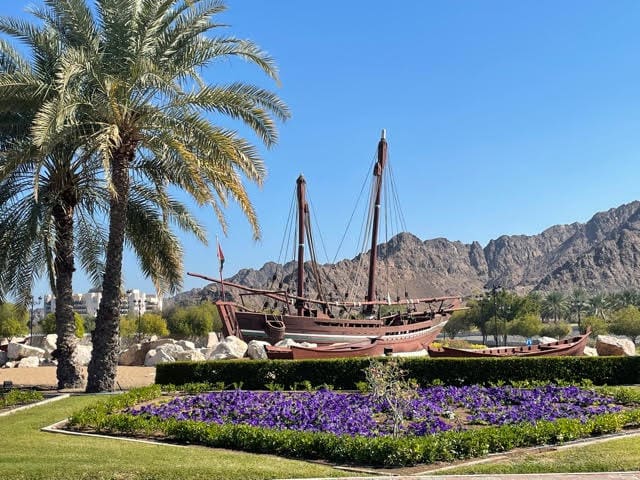 I don't see Oman as a pure real estate investment destination. However, much is to be said for the amazing lifestyle that the country offers, as well as for the benefits of being a resident of Oman thanks to real estate ownership. Making a real estate investment in an ITC in Oman entitles you and your family to residency in Oman, renewable every two years, as long as you own the property.
The Oman residency by investment is valid for you, your spouse and either your children or your parents (one generation up or one generation down). It does NOT give you a work permit. But you can live there and work online.
Oman is not Dubai. Don't expect a flashy lifestyle with 90% expatriates.
Rather, expect to be immersed in local Omani culture. It's not like Dubai where you rarely interact with locals. In Oman, you will be dealing with Omanis on a daily basis, in English as it is widely spoken.
Omanis are friendly, peaceful, relaxed, and respectful of people's privacy. The country also boasts plentiful tourism potential, from lovely little wadis, to sand dunes, quaint villages in the mountains, and a stunning, unspoiled coast.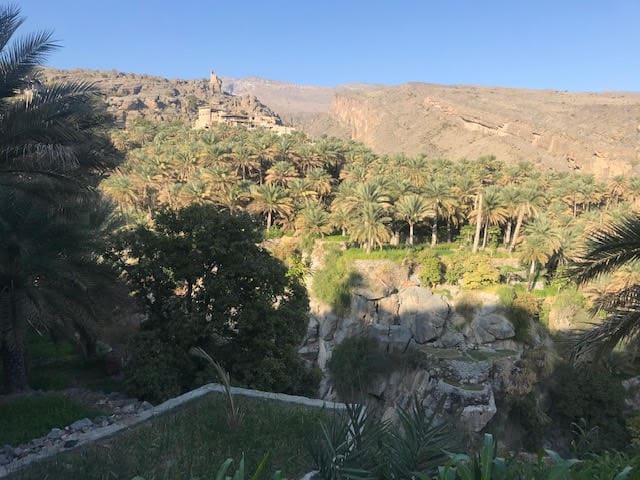 Cars are cheap, gas is subsidized, the road and highway network is world class .
It's not for single people, and don't expect the bar and club scene to even remotely compare to hedonistic Dubai. That said, it's a great destination for families, and retired people. International schools are plentiful, and your children are less likely to end up worshiping money than if they grew up in Dubai. Oman also offers quality, affordable private healthcare.
Uniquely, Oman is a great base for perpetual travelers, investors, and businessmen who need a tax friendly base with a great airport. Live in Al Mouj, drive 10 minutes to the airport, and be on a Gulf-airline-quality flight to Asia, Europe, or Africa.
Conclusion: should you make a real estate investment in Oman?
Would I buy real estate in Oman as a pure investment? Unless I lived there, no. Why? Because ultimately real estate prices in Oman depend on the price of oil, so I see oil companies as an investment with more torque. I'd say the same thing concerning Dubai real estate.
But I do expect real estate prices to increase in Oman.
That said, I view buying real estate in Oman to obtain residency as a great option for four types of people:
Young families who want to live in a peaceful environment respectful of traditional values
Retired people who want to live in comfort, with good quality healthcare, and year-long sunshine. The cost of living is not cheap, but is much more affordable than in many parts of Western Europe. Also, hiring full-time help costs a fraction of what it would in Europe.
Perpetual travelers who have interests in many countries and who need a base with great flight connections somewhere between Europe, Asia, and Africa. In many ways this region is at the center of it all.
Affluent South Asians seeking a Plan B, or who wish to situate their family in a low-stress, peaceful and unpolluted environment, a quick flight away from back home.
In my mind, investing in Oman real estate can provide the investor with an amazing ROI if he/she utilizes the tax-free residency.
If you want to get in touch with Nicole to discuss your options, feel free to drop her an email (nicole@thewanderinginvestor.com mention your Whatsapp number) and find out more about her here.
Nicole has lived in Oman for many years with her family, and is very knowledgeable. I have personally done business with her. She's someone you'll be very happy to deal with.
Once you are an owner, feel free to get in touch with Hussain. He's my trusted Omani fixer who helps people obtain their residency papers and with anything government related. (Hussain's WhatsApp +968 9424 8689).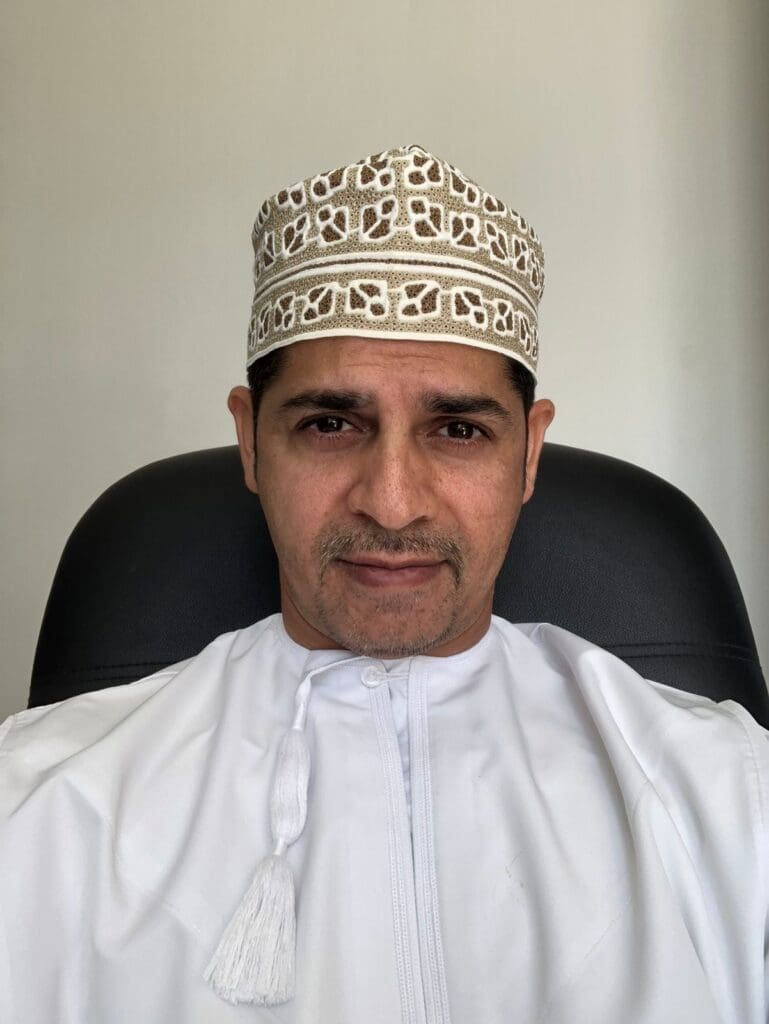 If you want to read more such articles on other real estate markets in the world, go to the bottom of my International Real Estate Services page.
Subscribe to the PRIVATE LIST below to not miss out on future investment posts, and follow me on Instagram, Twitter, Linkedin, Youtube, Facebook, Rumble, and Odysee.
My favourite brokerage to invest in international stocks is IB. To find out more about this low-fee option with access to plenty of markets, click here.
If you want to discuss your internationalization and diversification plans, book a consulting session* or send me an email.