I go to Bulgaria on a regular basis. One thing that strikes me about this Balkan European country is how green, accessible and uncrowded it is. It is vast, open and spacious which I like! Moreover, it is a great place to incorporate your business and in this blog post I explain why.
Pros of opening a company in Bulgaria
Bulgaria is a member of the EU
Opening a company in Bulgaria gives you access to the European market. You also gain the profitable trading benefits from its EU membership and invoices that get accepted everywhere.
Stable economic environment
Bulgaria has experienced steady GDP growth in the past 5 years apart from during the Outbreak. Here is the Bulgaria Economic Snapshot or Forecast Summary as at December 2021 from the OECD website. Its debt to GDP ratio stands at a very reasonable rate in the low twenties, which means there isn't much fiscal pressure to raise taxes.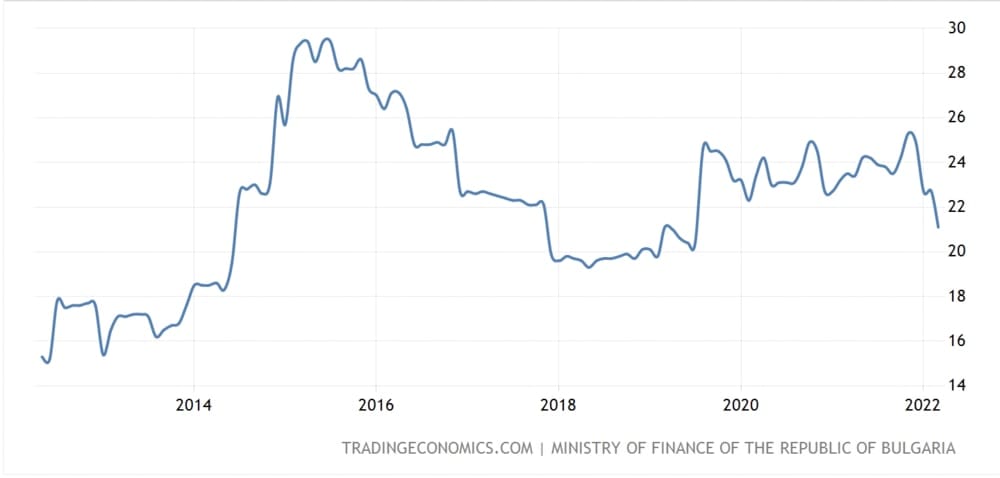 Stable currency (LEV)
Another advantage is that the LEV is pegged in value to the euro. This means that its fluctuations and value are highly predictable. Whether or not the Euro is a great currency is not the topic of this blog.
Favourable taxes
Bulgaria is the secret tax haven of the EU at a flat rate of 10% for individual and corporate tax, one of the lowest in Europe. Dividend and capital gains tax is 5% which means you will pay less than 15% tax on your annual company income. The PWC Website shows that Social Security taxes also have a low cap. This cap is a little-discussed, core benefit of opening a company in Bulgaria
Double tax treaties
This link shows that Bulgaria has signed Double Taxation Treaties with 58 countries all over the world.
Access to Bulgarian banks and other Payment processors
Opening a bank account in Bulgaria gives you access to the European financial system. Bulgaria has a stable banking system. The Bulgarian government guarantees all EU bank deposits up to 100k Euros. Moreover, you can use payment processors such as Stripe and Paypal. You can also open Wise and Revolut accounts.
Low cost of living and starting up a company
Another advantage of opening a company in Bulgaria is that you can enjoy the low cost of living. This will save you even more money. Bulgaria has low rental rates for commercial and residential properties. You can register a company in one to two weeks and it is easy and affordable. You can also use a power of attorney to instruct a local solicitor to open the company on your behalf remotely.
Low Labor costs with a highly skilled and multilingual workforce
Bulgaria has one of the lowest labor costs in Europe as well as low social insurance costs. You can acquire great talent especially in IT at competitive rates. This is another reason to open a company in Bulgaria.
Allows you to buy land in Bulgaria
Non-EU people are generally prohibited to buy land in Bulgaria. However, you are allowed to register a company and buy land in the name of that company. I wrote about this case study of a Real Estate Investment in Bulgaria in September 2019 which you might find interesting.
Ideal location (South East Europe)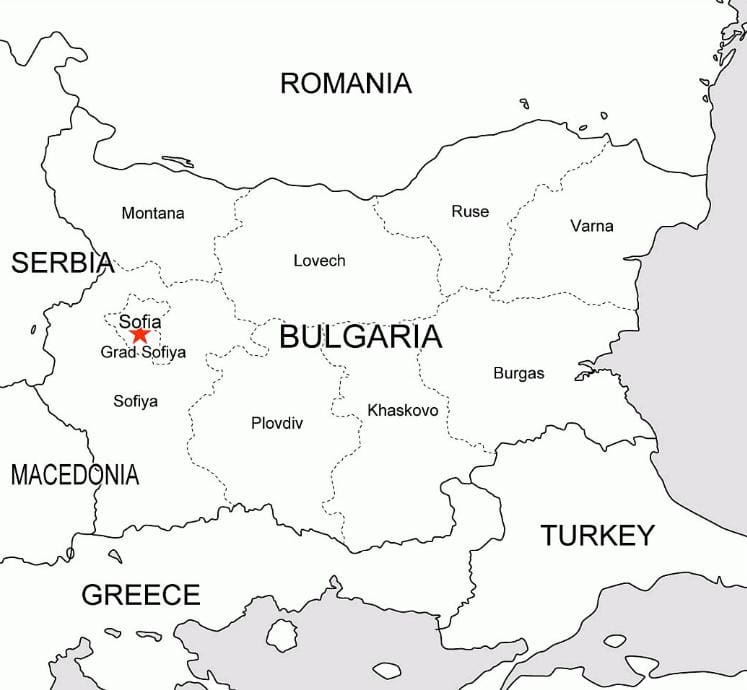 Bulgaria is nestled nicely between Europe and Asia in South East Europe. It borders the Black Sea, Romania, Serbia, Macedonia, Greece and Turkey. Bulgaria also has great infrastructure with four airports in Sofia, Plovdiv, Burgas and Varna.
A Bulgarian company can be opened entirely remotely
My Incorporator Iven is excellent at what he does. He is very experienced and comes highly recommended. He will make the whole process of incorporation simple and easy for you from start to finish. Please get in touch with him today to obtain a free information package.
Cons of opening a company in Bulgaria
Unfamiliarity with the language and legal system
All company registration documents must be written in Bulgarian. You can also use bilingual documents, but the translation in Bulgarian is compulsory. It is therefore helpful to find a qualified translator to help you with this process. Alternatively, click on this link to get in touch with my lawyer, Iven. Iven and his team will manage the whole process for you from start to finish.
You may also find this Q&A by Thomson Reuters Practical Law helpful. It gives an overview of key developments affecting doing business in Bulgaria. It also gives a good introduction to the Bulgarian legal system.
Bulgaria is not the easiest place to do business
The World Bank and International Finance Corporation (IFC) (2019) ranked Bulgaria in 61st place in the world for ease of doing business. This is another reason why I recommend seeking professional expertise when opening a company in Bulgaria. However, this applies mostly to local businesses. If you use your Bulgarian company to coduct international business, you are much less exposed to all of these issues.
Corruption
Corruption and Bribery is something to be aware of when navigating the Bulgarian business environment. Bulgaria scored 42 points out of 100 on the 2021 Corruption Perceptions Index reported by Transparency International. However, this should not stop you from opening a company in Bulgaria especially if your business is not targeting the local market.
Contact Iven today to obtain a free information and pricing package
My incorporator, Iven, will be more than happy to assist you in opening a company in Bulgaria. Get in touch with him by requesting his free information package.
Go to the International Company Formation page to browse through other jurisdictions for your business.
Subscribe to the PRIVATE LIST below to not miss out on future investment posts, and follow me on Instagram, Twitter, Linkedin, Youtube, Facebook, Rumble, and Odysee.
My favourite brokerage to invest in international stocks is IB. To find out more about this low-fee option with access to plenty of markets, click here.
If you want to discuss your internationalization and diversification plans, book a consulting session* or send me an email.
*a consulting session is a discussion about your portfolio and objectives. It does not constitute legal, financial, tax or investment advice.